Tapita Page Builder app was released for a while and has been popular among Shopify merchants for building their store pages. During that time, we noticed a substantial amount of new Shopify merchants looking for a solution to build their store from scratch, while having the ability to control and customize every aspects of their store.
While Tapita Page Builder generally work well with any Shopify theme that you use, a theme that is built dedicatedly for Tapita will ensure the best compatibility and enable features that previously was impossible.
What is Theme9911?
Tapita has been working with Magepow, a popular ecommerce theme builder, to release a Shopify theme that is nice, lightweight, working well on mobile, and fully compatible with Tapita Page Builder.
Theme9911 is a Shopify theme that was developed dedicatedly to use with Tapita Page Builder. What this means is while Theme9911 works perfectly fine as a standalone Shopify theme, you can install Tapita Page Builder to take advantage of its full frontend capability.
At the moment, Theme9911 has not been released to the public. You won't find it on Shopify Theme market. It is being provided by Tapita Page Builder as an option when you purchase Tapita Page Builder app.
Features of Theme9911
With 50+ homepage layouts and incredibly adjustable admin settings, Theme9911 is the perfect solution for a modern and clean eCommerce site. Ideal for all types of stores, it is an extremely effective design tool.
It includes all of the tools and modules needed to build a super fast, responsive and mobile-ready website with an exceptional UX. A wide range of plans and designs enable the creation of various structures while meeting any individual requirements. You will have complete control over your entire website thanks to your own Content Management System, which allows you to adjust the navigation, site content, photos, items, collections, and much more.
Support 3D Model, AR & Video in Product Page
You can add media such as 3D model, embedded YouTube videos to your theme's product page.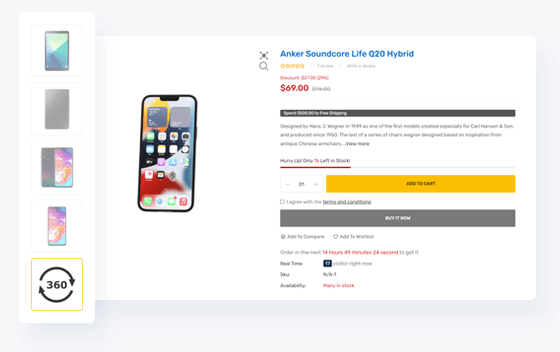 Fully responsive on any devices
Any page in your Shopify store, as well as all pages built by Tapita Page Builder, will display beautifully on any devices, including desktop, laptop, and mobile.
Multiple header & footer styles
You can select from multiple pre-built header & footer templates and then adjust them as your needs.
Built-in Mega Menu
You don't need to pay for an extra Mega Menu app. Theme9911 has a built-in mega menu function to let you build mega menu with ease.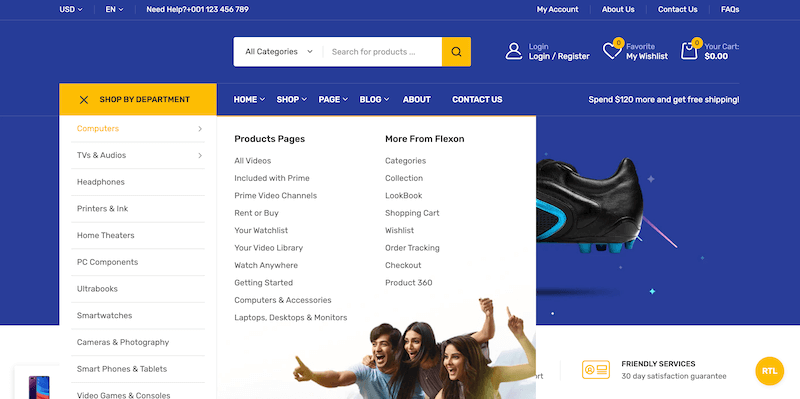 Ajax Search
Ajax Search feature gives your customers a well-designed search bar with live suggestions.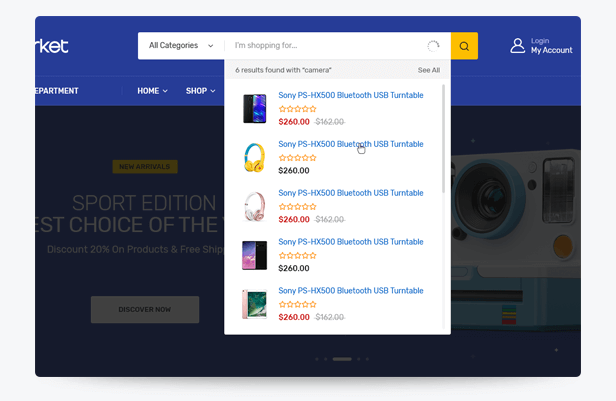 Side cart, wishlist, compare products
Side cart allows customers to add products to shopping cart directly from collections and product pages, without interrupting their shopping journey.
Theme9911 also has wishlist and compare products feature to help customers make quicker decision.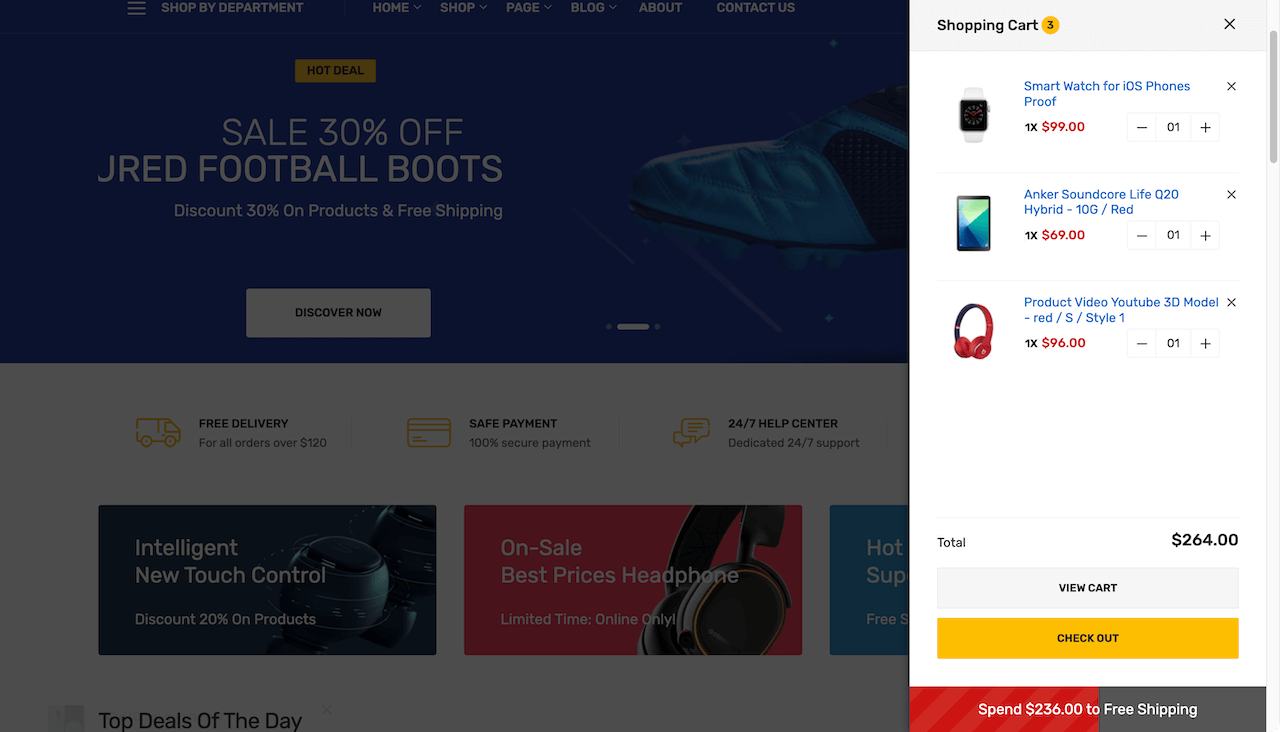 Daily Deals
Daily Deals feature enables you to show sales and promotions, upcoming events as well as for other different purposes.

Product option image
Generate color, label, and image swatches to display the available product options like colors, sizes, styles, etc.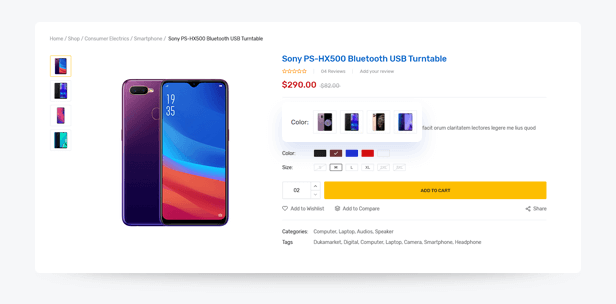 How you can benefit from this new theme
At the moment, you cannot purchase this theme individually. However, for Tapita Page Builder customers, we are about to release a new pricing plan called Enterprise where you can take advantage of this new theme alongside Tapita.
This new pricing plan will be $139 per month (or $111/month if purchased yearly). It includes:
Full Theme9911 features
Drag and drop page builder
Unlimited published pages
Unlimited saved blocks
200 autosave history
Unlimited Sections/Popups/Top Bars
Page translation
Import/Export Tapita's pages
OpenAI/ChatGPT integration
Dedicated Customer Success Agent
Priority live chat support
10 free Tapita custom pages built by our experts