Look no further for the best Shopify apps to increase sales and guarantee growth—we've got you covered. From increasing impressions and engagement to building customer trust, these best-approved apps will help your business grow radically.
Find the sales aspects that tick you off in the table of contents, and explore what apps can assist you. Otherwise, you could simply scroll through the article to find many helpful Shopify apps. We bet there are some features you have not thought of.
Best Shopify apps to increase customer engagement
Keeping your customers' engagement with your sites is the very first challenge. If you cannot attract them and convince them about your product's amazing features, they're not gonna buy it. Shopify's beautifully designed theme has partially done the job. However, there are numerous changes that can be made to make your site stand out in the competitive eCommerce markets.

Tapita Landing Page Builder is an awesome page builder for your Shopify store. With Tapita, you can easily create a beautiful home page, landing pages, product/collection pages, and blog pages without any coding knowledge. They have a robust library of page and block templates with awesome layouts and effects, so you don't have to build your pages from scratch.
While pages are automatically responsive across all screen sizes, you can customize styles for desktop, mobile, and tablet specifically. Their saved blocks feature comes in handy to help you build pages in no time and make the most of their attractive templates. They also offer HTML, CSS, and Javascript for further customization, so it's obviously a great page builder for any Shopify store.
Rating: 4.9 (400+ reviews)
Outstanding features:
Select from 90+ beautiful page templates or create your own
Automatically translate your pages into multiple languages
Save your sections to re-use for later
Support custom HTML/CSS/Javascript for developers and advanced users
Customize styles for desktop, mobile, and tablet specifically
Import/Export Tapita pages to copy, backup, or transfer pages between accounts
Optimized for speed: lazy-loading available
SEO-friendly: fill your meta-title, meta-description & alt-tag easily
OpenAI/ChatGPT Integration
Price:
Free
Starter: $9/month
Standard: $29/month
Professional: $49/month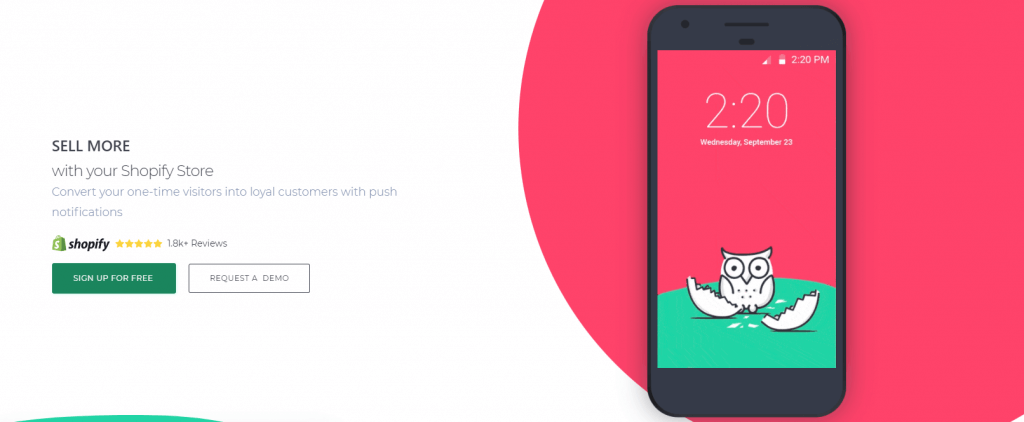 Frequent visitors are most likely to pay. PushOwl empowers web push notifications that bring customers back to your sites. From flash-sales updates to back-in-stock news, customers will engage with your site on a daily basis. It also recovers abandoned carts, motivating people to continue their unfinished buyer's journey.
Furthermore, the app's advanced features allow you to build a highly converted web-push campaign. Firstly, segmentation enables personalised campaigns, thus, delivering captivating content to different clients' groups. Also, its smart delivery feature sends notifications when people are active. Plus, all procedures from sending web push to custom report are fully automated.
With seamless integrations to many top-rated Shopify apps, you can increase sales dramatically without unwanted troubles.
The app offers an attractive free plan with an unlimited subscription, basic automation and reports. You can upgrade to the business plan at $19/mo.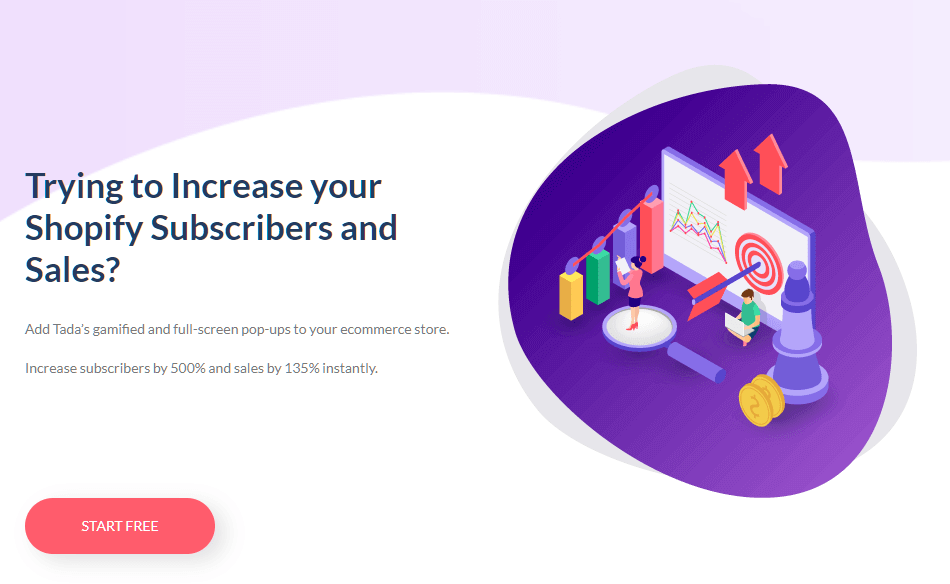 Everybody loves games and discounts. Thus, Spinwheel encourages customers to play games for discounts and coupons in exchange for email addresses. There are many games and variations for you to choose from: lucky wheel, prize wheel, etc. All games and popups are customizable to deliver your brand' mood and feelings.
Also, an exit intent popup appears when a customer intends to leave your site. This encourages users to come back and spend money on your store in the near future.
Plus, because we all make faster decisions under time pressure, the apps include a clock timer. This clock will constantly remind users of the discount validation dates.
Spinwheel has four plans: Free, starter ($9.99), premium ($19.99), business ($29.99).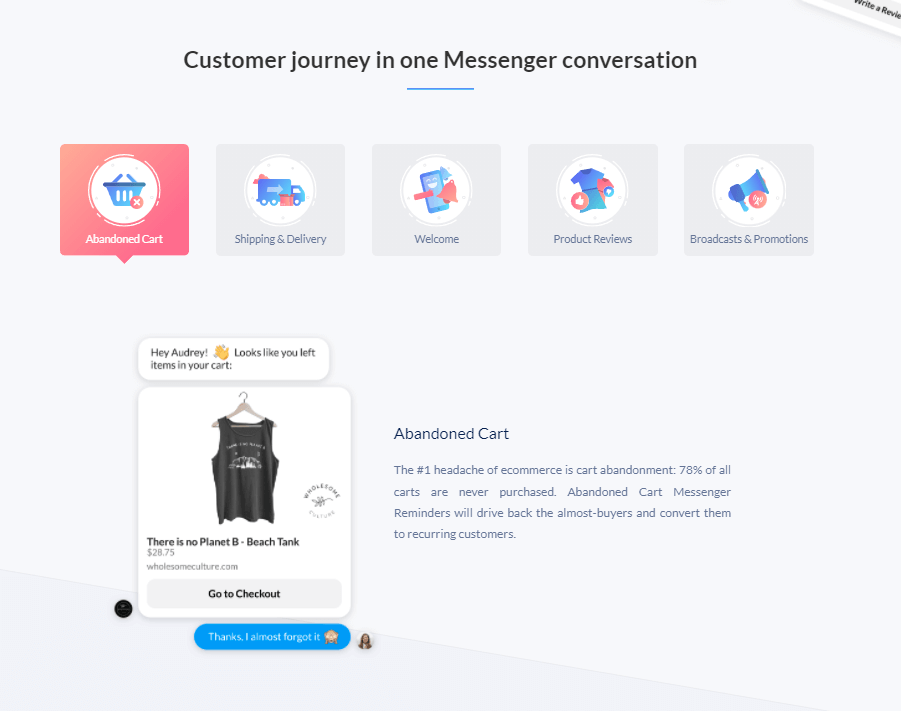 Promotional emails can be lost among others and never get read. Therefore, Recart FB Messenger Marketing believes that using messenger push notifications is more effective.
The app allows you to send welcome notes, discounts, review requests, shipping info, personal discounts, VIP messages and more. You can send it with photos, GIFs for more engaging content.
Not just automatically sending a messenger's note, it helps you do it easily. Drag & drop UI, ready-made chat flow, A/B-testing will help you get better leads in no time.
Recart's price starts from 29$ with all features and unlimited subscribers. They have many plans fitting all business sizes. Their growth plan guarantees an attractive number of an 8X increase in ROI.
Automizely is an all-in-one app for leads generation, sales increase and conversion optimization. Let's skim through its comprehensive and attractive features:
exit-intent popup, cart-recovery popup, email popup, FOMO popup
web pushes notifications
announcement bar
free shipping bar
countdown timer
emails newsletters, welcome email, abandoned cart email, follow-up email
Facebook chat widgets
The app claims to be the best Shopify free app. In fact, their free plan is pretty amazing, with 300 contacts, all popup features and conversion tools. The other plans are Essentials ($11), Pro ($119), and Premium ($179).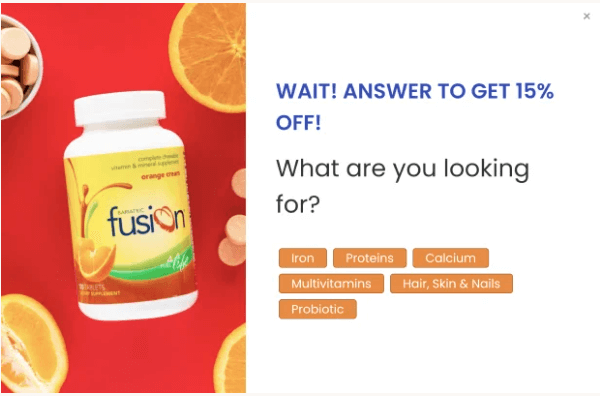 This unique app creates quiz popups to collect opt-in answers from customers in exchange for discounts. Then it will show a precise, personalised list of recommended products. Users can choose products from the list and use the add-to-cart button from the pop-up to buy immediately. These smart features will help increase sales and AOV at the same time.
Meanwhile, all collected data can be used to understand your customer better. More personalised email marketing campaigns & better-targeted ads ensure growth and revenue.
Other helpful features include SMS push notifications, A/B split testing and advanced analysis for better decisions.
The plan starts from $50 for 500 engagements per month.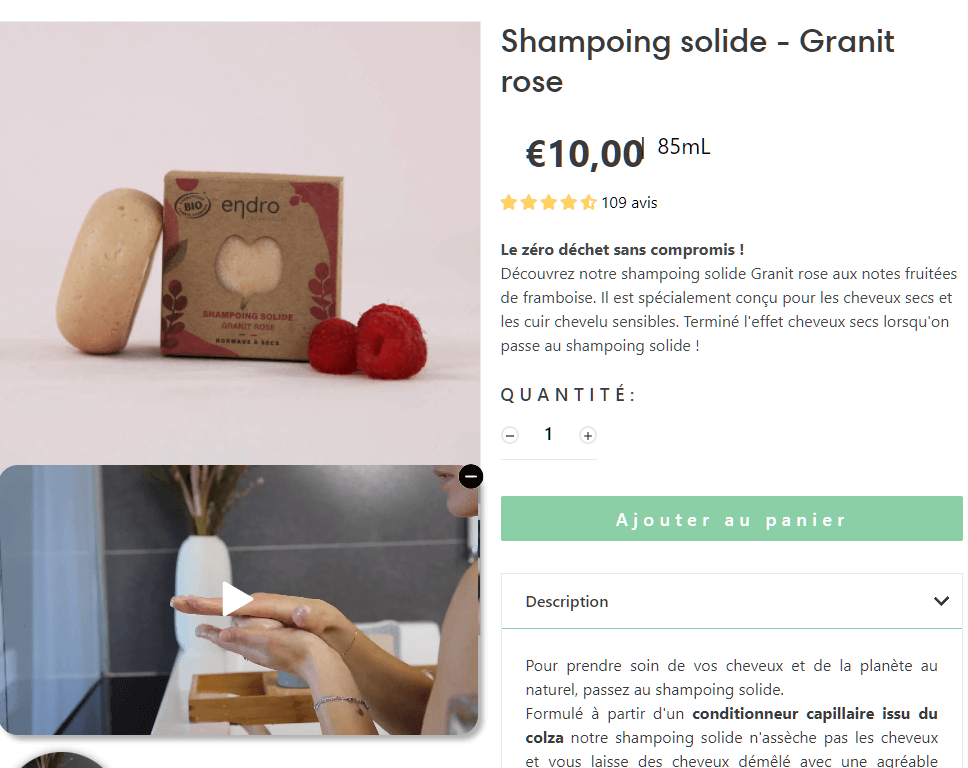 This popup video app makes the most out of videos to create amazing customer journeys. You can use it for many cases: testimonials, detailed product introductions, sale announcements, welcoming visitors, thank-you videos and more.
As a result, customers will have a clear understanding of their products. Also, highly interactive videos will develop better customers' trust and brand awareness.
As for user experience. Vidjet is easy to use with no coding skills needed. Setup is easy. Plus, it gives you full control over the video: when and where to display, title as well as the ability to add CTA buttons.
The app has four plans for different business sizes. The most popular plan costs $29 a month with up to 50 popup videos available.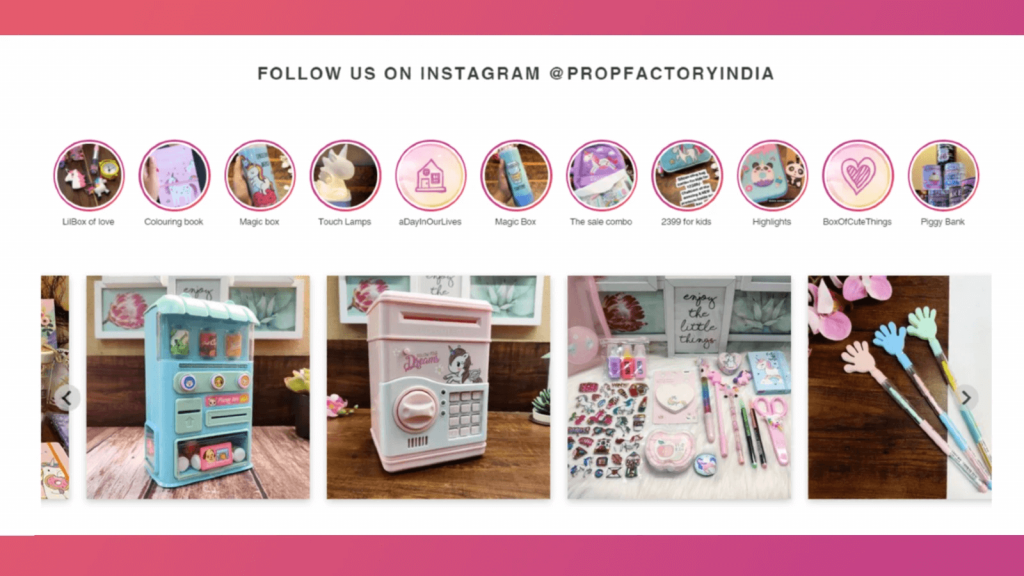 This app brings engaging Instagram story feeds and stories to your website. Whatever you can get creative with your Instagram, you can do with your website. This helps you explain your products better, showcase testimonials, announce sales and more.
The app also encourages visitors to tag your account in exchange for discounts. The win-win solution can increase brand recognition and product awareness tremendously.
Plus, from where to place the stories to their designs, the support team will help you customize them all. All is done manually so you can get the right feel for your app.
It is free to install with only $4.95/mo for a premium upgrade.
Best Shopify apps for multi-channel Marketing
Omni-channel gets your store exposed to more customers. Use these best Shopify apps to optimise different marketing channels and increase sales.
9. UpPromote – ⭐ 4.9 (2,300+)

UpPromote: Affiliate & Referral is an all-in-one affiliate/ referral marketing solution to support you in building, tracking, and succeeding with your marketing campaign. Currently, UpPromte is the No#1 affiliate/ referral marketing app on Shopify App Store.
With UpPromote, no technical knowledge is required. You can easily build a professional affiliate campaign by generating unlimited commission programs or quickly creating coupons/ referral links for affiliates/ influencers. Furthermore, the highlight feature of UpPromote is UpPromote Marketplace where you can find the affiliate's profiles and free list your offers here.
UpPromote lets you manage your affiliate program efficiently. It takes care of the whole process from start to finish:
Simple setup: The quick onboarding process and guideline systems will help you understand basically about how things work.
Auto-generate referral affiliate links and coupons.
Communicate directly with your ambassadors via in-app chat feature, or sending bulk email feature.
Automates payment procedures using PayPal integration. The Schedule Auto-payment with PayPal feature is officially realized.
Customer referral feature allows your customers to refer your products to their friends and family and earn a small commission.
24/7 world-class support
Starting UpPromote is free if you have under 200 orders/month. For up to 300 orders you will pay $29.99 / month. If you have up to 600 others, there is a Pro Plan for $89.99/ month. With no limitations and custom features qualified for your business, the price will be $199.99.

Avada Email Marketing & SMS is an outstanding solution for Shopify merchants that target lead conversion and long-term customer relationships. The platform lets you follow up and convert your customers via omnichannel, including Email Marketing, SMS, Push notifications, and WhatsApp.
With user experience in mind, developers and designers at Avada make everything simple to use, even for novice users. For anyone with little or no design experience, the app offers 100+ ready-to-use email templates that can save a lot of time and effort.
In addition, with automatic data synced from your Shopify store, you can easily manage your contacts. You can achieve the best possible results by segmenting contacts and targeting specific audiences for your emails.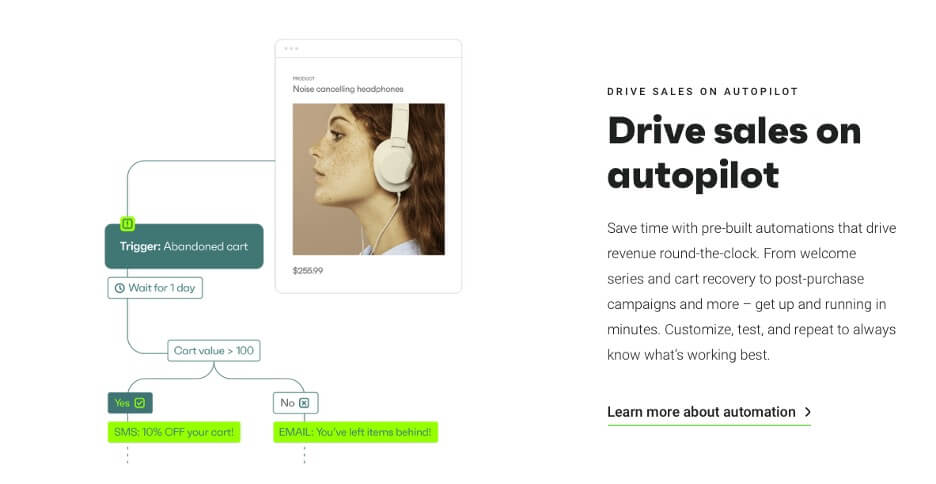 Omnisend is an ecommerce-focused omnichannel marketing automation platform. It offers customers email, global SMS, push notifications and integration with Facebook ads and Google ads for retargeting, all of which can be entirely automated in workflows.
Omnisend has a wide variety of signup forms to grow your list, including full customization options and a gamified Wheel of Fortune with higher signup rates than standard forms. There's advanced segmentation on offer too, allowing you to send very personalized messages to people based on their demographics or behavior on your site.
As an ecommerce-focused platform, there are also tools here to increase sales and revenue. These include Product Picker, which lets you select items from your eligible store and Omnisend automatically adds it to your email—complete with title, image, description, and price. Its up-sell and cross-sell tools increase the average order value by recommending additional items to buyers, based on their past purchases.
There's 24/7 customer support available on each of its 3 plans: Free (forever), Standard (starting at $16/month) and Pro (starting at $59/month).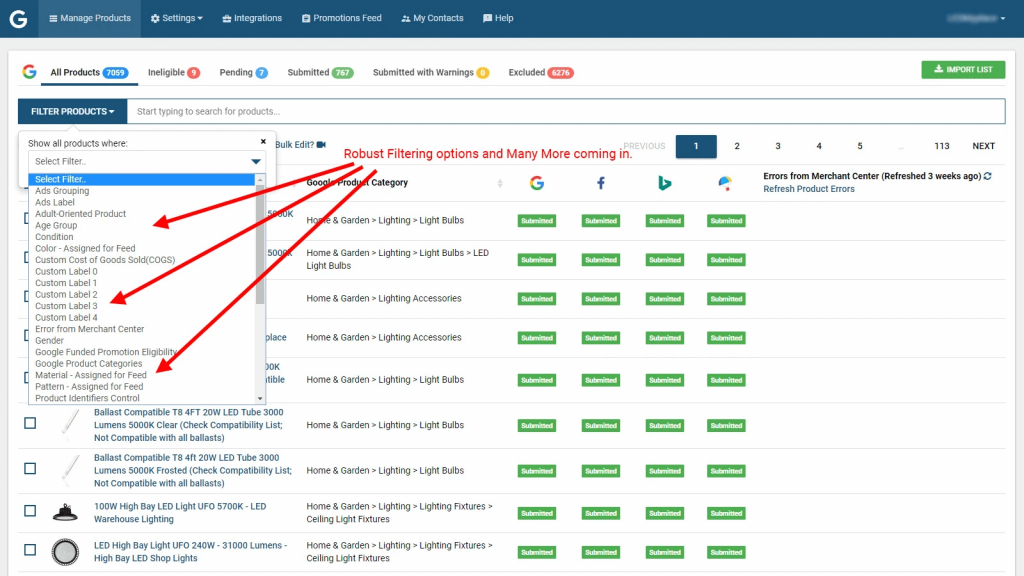 If you get lots of your customers from Google Shopping, it's time to optimise this channel.
This app lets you display all variants in the product feed, which improves CTR & conversion. Plus, you can display promotional banners across your Google feed. This feature can be applied for specific products or all products in bulk.
Moreover, updating products is made fast and simple. All information (stock status, pricing, title, SKU,..) can be updated within 20 minutes. The app also provides a robust interface and filters to edit attributes in no time.
This app has four plans with the cheapest one costing $4.99/month.
This app collects your customer's Instagram photos that mention or hashtag your brand. Then it showcases them in your store. You can curate each photo for a spot-on gallery without disqualified photos and negative content. Once customers are captivated, they can add their favourite items in the photos directly to the cart.
Buyers can also access your site from Instagram photo's tags. This will help increase traffic and conversion.
Plus, this tool pins your Insta stories above the Insta feed gallery on your website. You can get more engagement from this. It's also mobile-friendly while working perfectly on any device.
The app has only one plan: Pro ($4.95/month).
Best Shopify apps to drive conversions
Your marketing efforts will be fruitless if customers do not click the buy buttons for any reason. The following apps speed up the buyers' consideration process, decrease cart abandonment and make checkout easy.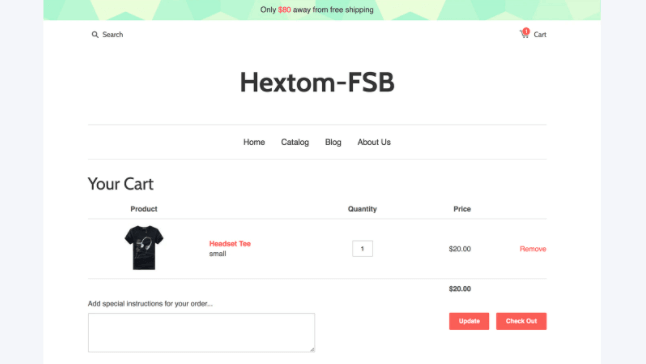 The Free Shipping Bar offers a free shipping discount if customers reach a certain cart value. It shows progression whenever they add more products & congratulate when their goal is achieved. As 69% of European shoppers will buy more to get a free ship, this app promises great AOV and sales.
Next, you can further customize your targeting strategy to optimize revenue. The apps allow you to choose different shipping for different countries, pages, devices and periods.
You can also change the bar and its background images to fit your brand's mood and tones or any holiday season vibes.
Free Shipping Bar offers a free plan with basic features. Their premium plans with unlimited active bars and advanced targeting costs $9.99/month.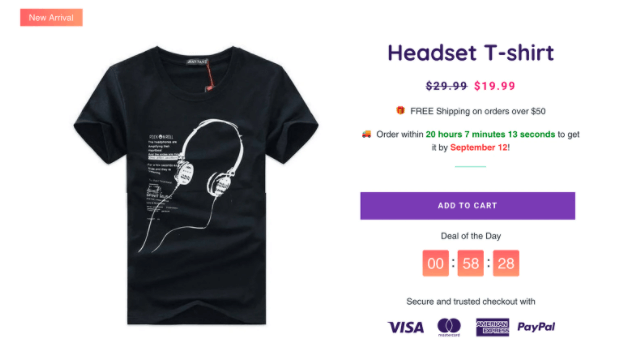 The Ultimate Sales Boost app maximises the urgency element to boost conversion. It offers countdown timers, low stock warnings, sales sticker image labels to urge conversions in minutes. Not only in product pages, but you can also add urgency in collections and the homepage to boost sales in the entire checkout flow.
The app also includes many useful features to guarantee sales such as:
BOGO (Buy-one-get-one) checkout
Geo-location targeting
Trust badge
Payment gateway icon on product page
Free shipping message on product page
As for price, it has a free plan with five basic features. Businesses can upgrade to the basic plan at $9.99/month and the professional plan at $29.99/month.
The app helps you master bulk discounts, daily deals and flash sales at ease. You can schedule sales, apply discounts on certain products and set various discount rules.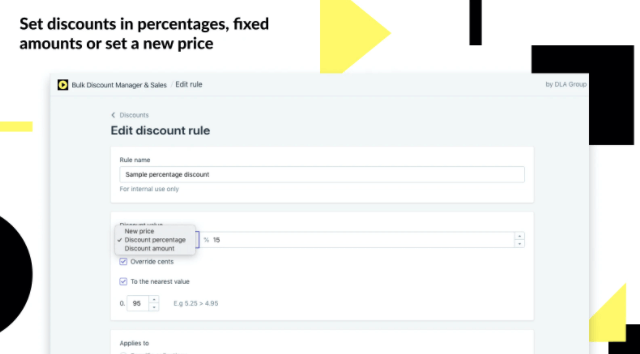 GET SALE is compatible with all currency converters and Shopify Payments multi-currency. Plus, discounted prices will be synced across all sales channels namely POS, Google Shopping, so on to create a unified customer experience.
What's more? Its developers offer a 30-day cash back delivery if you are not happy with this app for any reason.
This tool has four plans ranging from free to $29.99/month.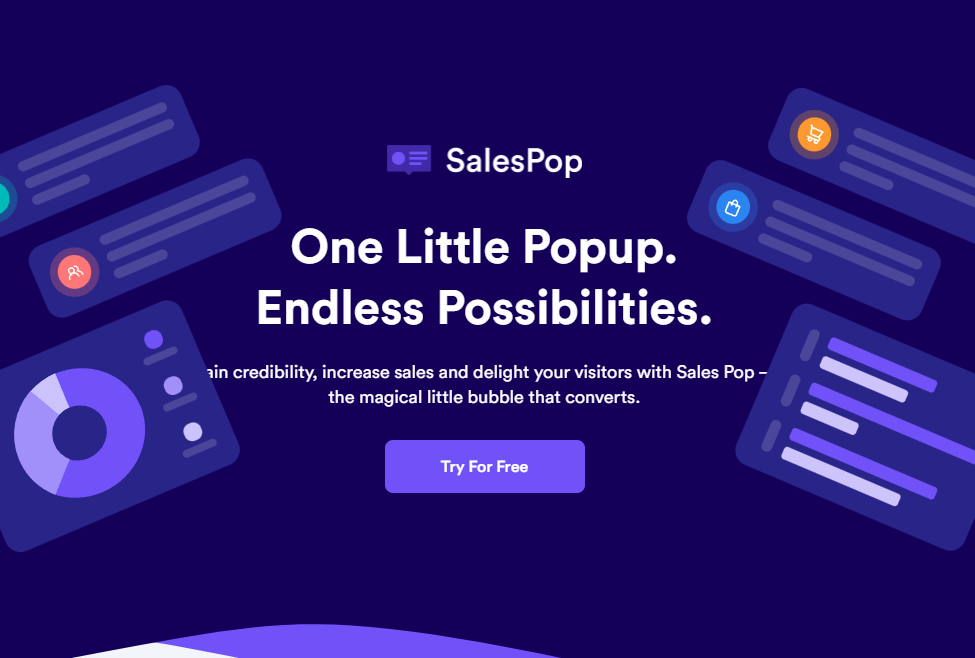 This app creates an urgent sense of FOMO and builds trust by showing people's activity in your store. To be more specific, you can choose to:
Tell which products are added to carts to prove their popularity
Show purchases in real-time
Show how many people are visiting your digital store
Show how many people have visited your store recently
If your new store needs to gain a sense of reliability, this tool is perfect for you. While being beginner-friendly, it has an open API. The tech-savvy can take this advantage and create your powerful custom app.
SalesPop provides 4 plans (Free, Growth 2K- $29/month, Growth 10K – $79/month, Growth 50K – $129/month)
As the name explains itself, the app embeds Buy buttons on every desired place on your site to make checking out even faster. It also enables a Quick Buy On Product Listing feature allowing no time for second thoughts.
Next, the tool shows all added items on cart previews. Customers, therefore, remember all items in the cart and checkout faster.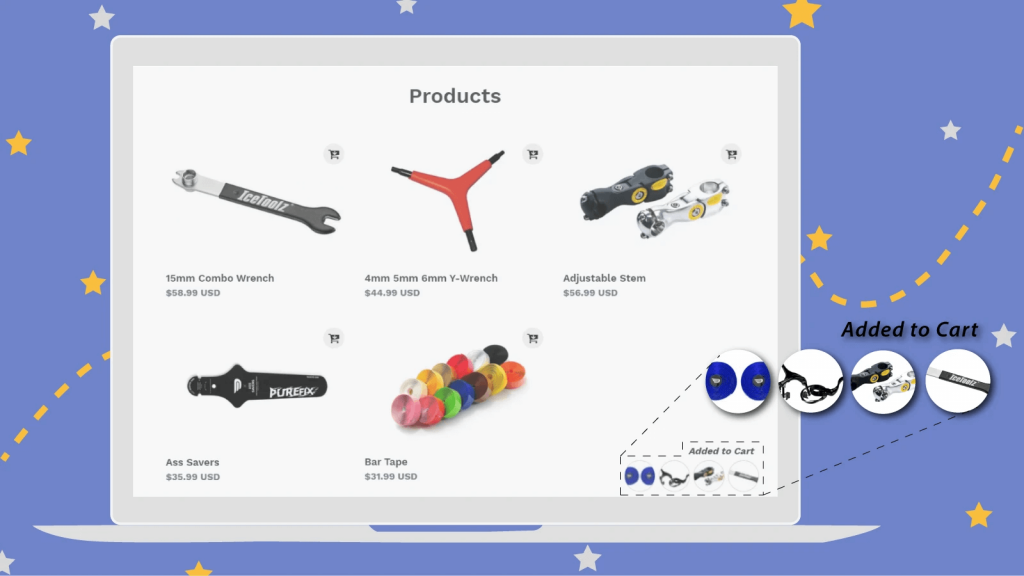 Besides, Check out its Product Sharable Links for social media, Remember My Cart and analytic tools. These add-on features can help you increase sales too.
This app has four plans with prices ranging from free to 6.95$/month.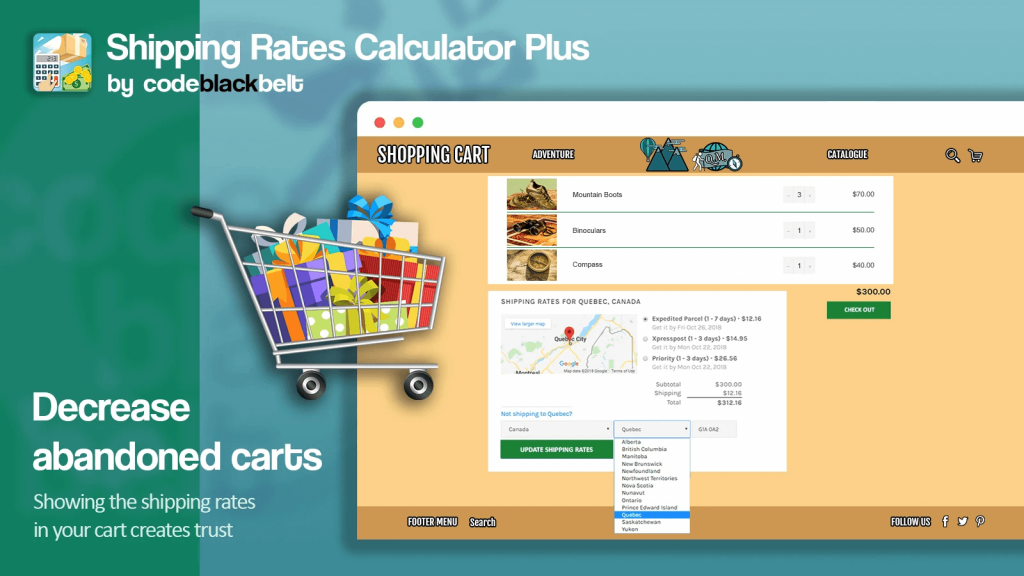 The Shipping rates calculator gives customers access to shipping prices right in the shopping cart. Buyers do not need to process many checkout steps to see the overall prices. According to Invesp, 22% of customers abandon their cart because of unclear shipping costs. Thus, putting the shipping costs upfront is an effective practice to combat cart abandonment.
After detecting your customer's location, it queries shipping apps and display rate options. The app is fully compatible with multi-currency, Canada Post, USPS, UPS & FedEx. Plus, it can integrate with other third-party shipping apps as well. The only condition is that those apps are integrated with the Shopify API as a Carrier Service.
This app costs $7.99/month.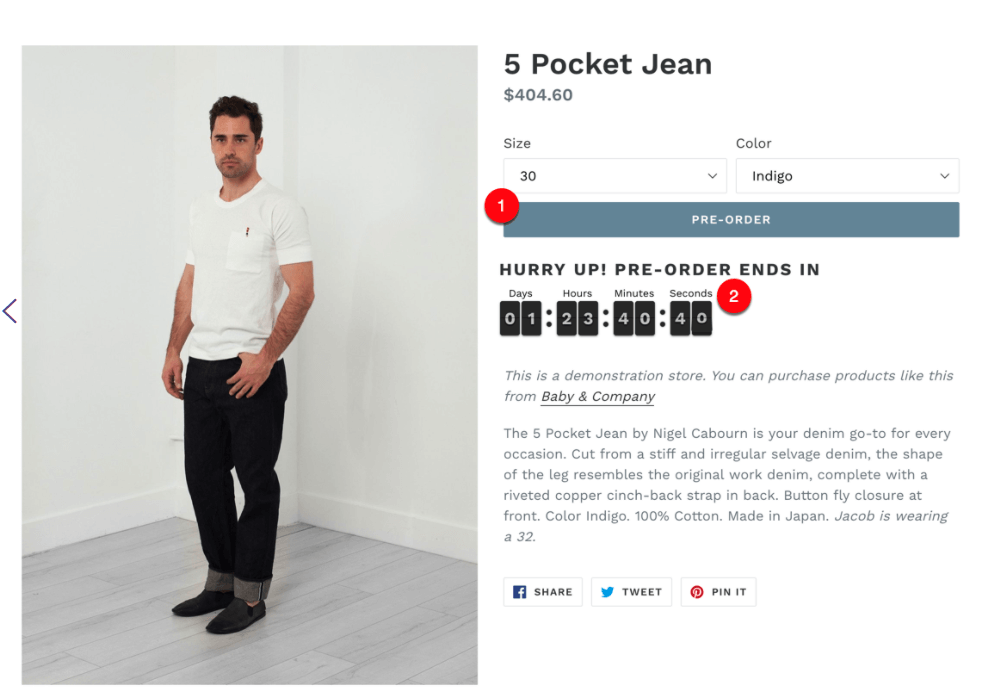 Has your customer ever failed to make a payment because it's out-of-stock? This app prevents the unwanted scenario from happening. Now, whenever a product runs out, buyers can:
Pre-order
Click the "Notify me" button to know when products are back in stock
Make full or partial payment for pre-ordered items.
After a pre-order/ notify me is made, Globo Preorder will send a confirmation email, back-in-stock notification, payment reminder. All are automatic and effortless.
It offers from free to $19.90/month.
21. OptiMonk – ⭐ 4.9 (700+)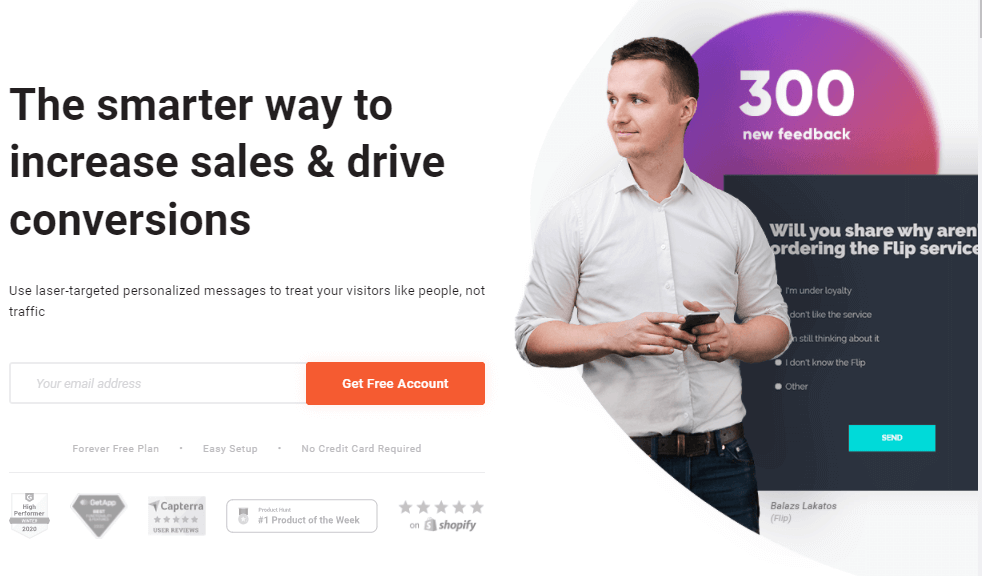 OptiMonk is another powerful popup tool to increase leads & conversion.
For popup, the app brings about:
300+ beautiful customizable drag & drop templates
All popup types: full screens, side messages, sticky bar, gamified, free shipping, etc
Various popups for different purposes: discount upsell, product recommendations, getting subscriptions.
The best thing is that the app goes far to deliver personalized experiences. Store owners can target different groups of visitors based on location and where they've clicked. Then with the help of Dynamic Text Replacement, you can send different messages to each respective segment. Also, the app shows previously viewed products of customers to encourage them to purchase.
You can also integrate Optimonk with Recart and other top-notch apps for a full-scale conversion boost.
Their plan starts at $39/month. They also offer an attractive free plan with unlimited popups and full integrations.
Live chat helps us really communicate with customers, understand their needs and solve their problems instantly. And of course, satisfied customers are willing to pay faster and pay more. Tido makes live chat and other means of communication easy.
You can personally chat with your customer. You can also utilize previously-made flows to save time and boost sales efficiently. And when you are not able to do it, AI can lend a helping hand.
Plus, emails, Messengers and the site's live chat are all easily monitored in one panel. The fear of missing out on customer's requests will be long gone.
The chat is easier to use with lots of customizations options available. What's more, the chatbot can speak multiple languages for international stores.
Tidio has three pricing options starting from free to $289/month.
Best Shopify apps to build customer's trust and loyalty
Gaining new leads is a short-time game. But building trust and loyalty are the long-run conversion drivers. Get your Shopify brand trusted and grow frequent customers with these amazing apps: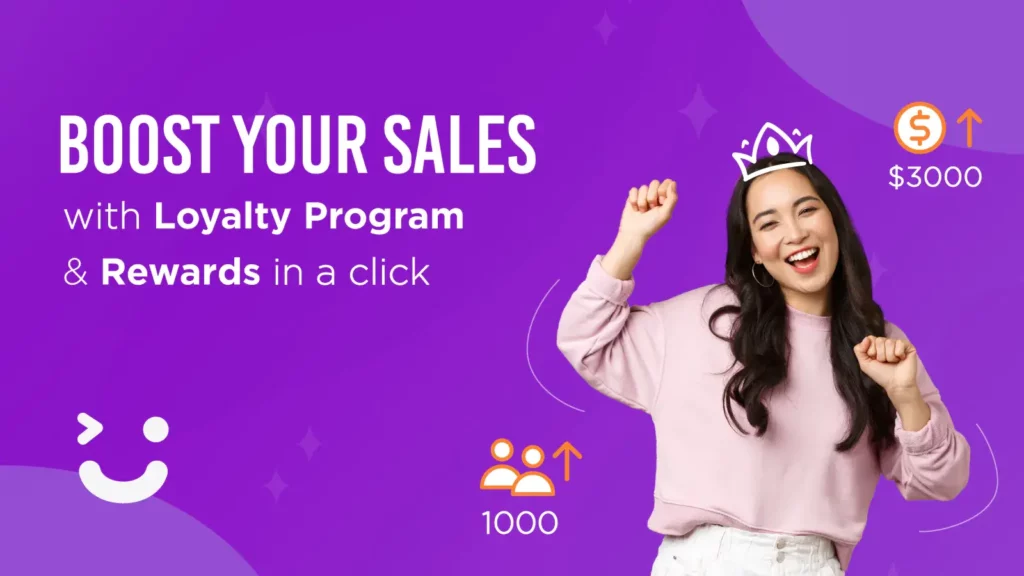 If you have yet to find an effective customer retention strategy for your business, Joy: Rewards, Loyalty Program is highly recommended to enhance customer loyalty. This app will support you in setting up a professional reward system effortlessly.
With Joy Loyalty's outstanding features, you can quickly drag more lead's attention to your store and encourage customer engagement:
Create various earning rules to attract customers' engagement to stores' activities and receive reward points.
Offer spending rules with attractive discounts or coupons to motivate buyers to make more purchases.
Make the most of social sharing (Facebook, Instagram, Twitter, etc.) to reward customers.
Reset reward points if they are not redeemed after a while.
Manage customers' activities and adjust reward points.
Customizable design for the reward button, labels, and messages.
Leaving reviews to get reward points.
Importantly, no coding is required, and you will receive 24/7 support from our customer service team.
As for price, Shopify store owners can install this app for free. Meanwhile, you can upgrade your subscription to a higher plan at $29/month.
24. Best Shopify apps for product reviews
It's true. The more 5-star reviews you get, the more orders coming. Nothing is more convincing than buyers' actual experience. Thus, no matter what your business is, you should install a product review app for your Shopify store.
We have covered the 10 best product review apps for Shopify from affordable to pricey. Check out our dedicated article to find the best one for your store.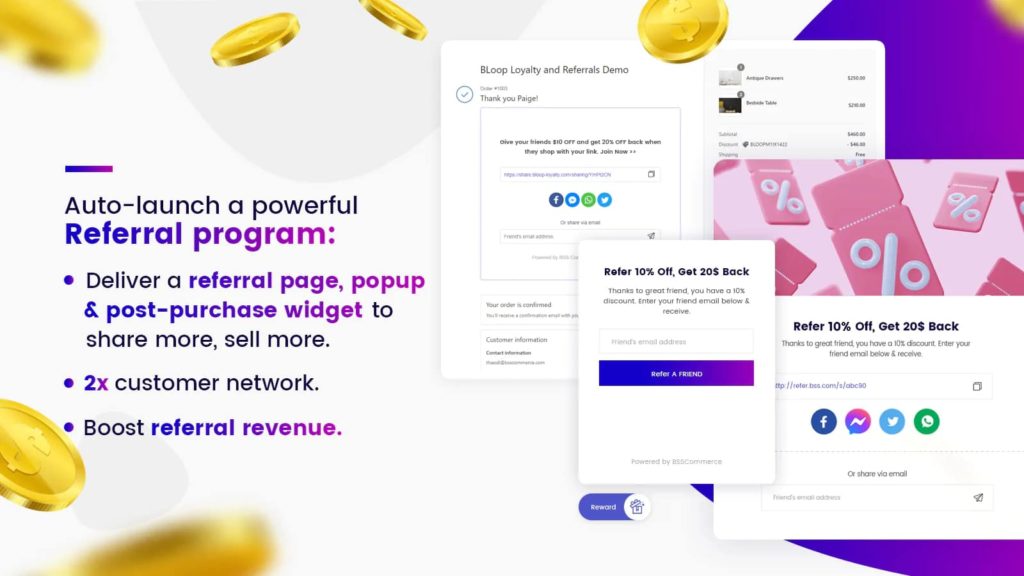 BLoop Rewards & Referrals is currently the most-rated Shopify referral app. You can create referral program pages, pop-ups, rewards rules and email marketing to increase customers' lifetime value and attract new customers through word of mouth.
The app allows an ambassador to leave their email and then share their referral program with friends and family using a custom referral link or directly on social media such as Facebook, Twitter, etc. If a friend places an order using the referral link, they will receive an incentive via email.
With BLoop Rewards & Referrals, you can concentrate on many touchpoints to engage more potential customers and boost recurring customers. This is useful to increase traffic and sales.
The app offers an attractive free plan with standard referral programs, a referral page & pop up and rewards & coupon setup. You can upgrade to the basic plan with exclusive features such as flexible scam detection, advanced branding, etc., at $20/month.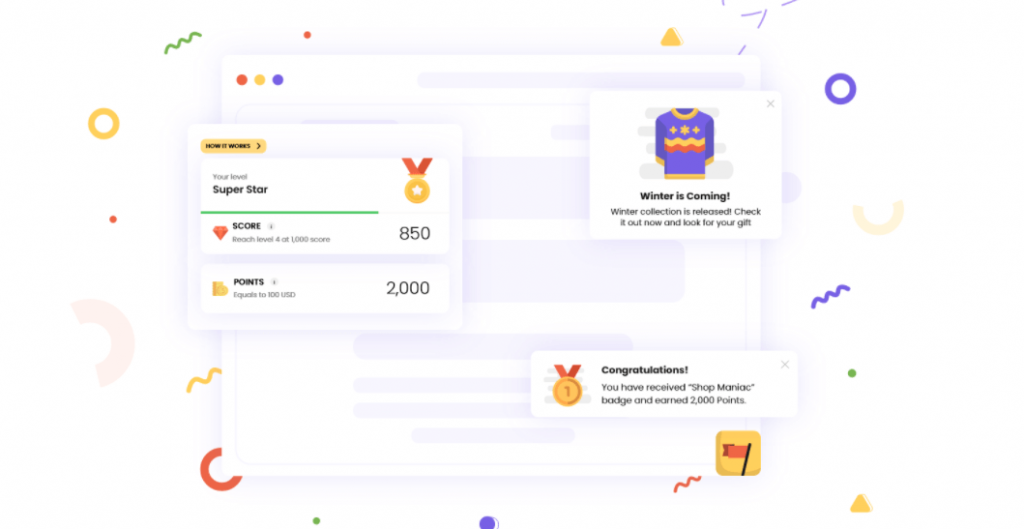 Gameball hooks visitors with its game-like features. They can complete buying challenges to collect badges, refer friends & earn rewards. Their UI is beautiful and clever to make it even more enjoyable.
What Gameball can do in detail:
Cashback program
Set user-centred missions and storewide challenges
Signup rewards
Two-way referral programs: offer rewards for both the referrals and their friends
Offer discounts for specific customer groups
Reward badge when customers reach a milestone
Web & mobile push notifications
Integration with email marketing apps, Shopify POS
Special API access is supported by the tech team.
The tool supports 11 languages including English, Mandarin, French and other EU's languages.
As for price, individuals can install it for free. Meanwhile, higher plans range from $39/month to $119/month.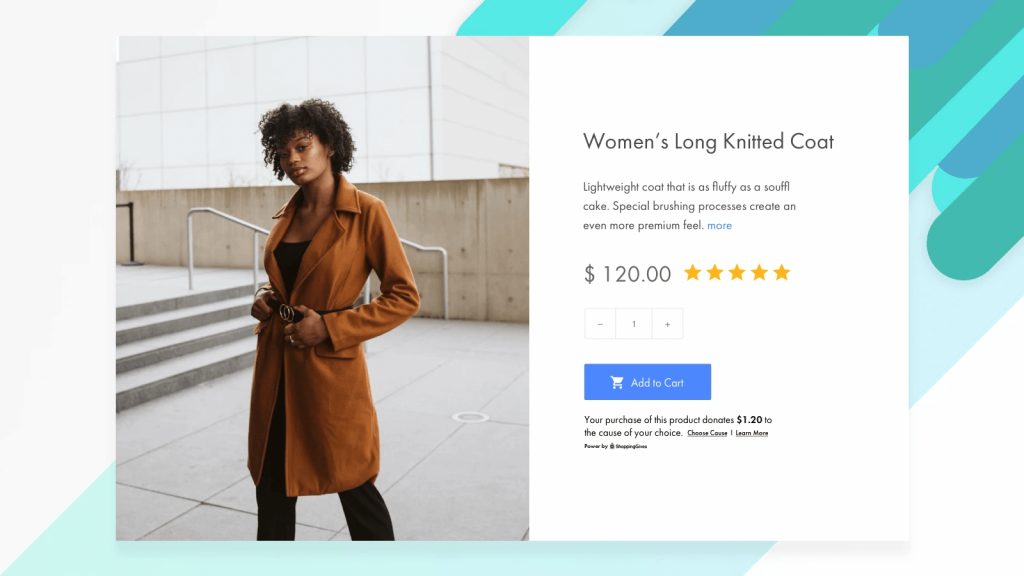 Business is not just about profit-making but also making positive impacts on society. The Change Commerce – Donation App allows customers to join the journey with you.
You can set different means of giving back. It can be donating a portion of sales, setting different donations for different collections, round-up donations, etc. Customers can choose which non-profit organisation their money will go to. The whole process is made easy with seamless automation & POS integration.
Also, with Google Analytics integration, you can understand your audience better. Knowing which good causes drive your customers can give a hint for better content marketing. As for metrics, according to Shopping Gives, their app can increase AOV by 28%, Conversion Rate by 19% and cLTV by 18%.
The app is free to install with good-to-go features: the first 20 transactions are free but then you have to pay 0.05% per transaction.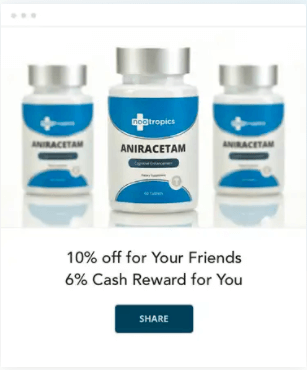 Referral candy offers a straightforward & simple referral program everyone loves. Both customers and the referred friends get rewards. These rewards can be percentage discounts, money discounts, cash or custom gifts.
Plus, the app empowers affiliate marketing for you to reward your content creators with flat fees or discounts.
The automatic fraud protections help prevent any potential wrongful acts. And with strong marketing app integration and a tracking dashboard, you can easily manage what's happening and boost sales effectively.
It has two plans at $59/month and $299/month.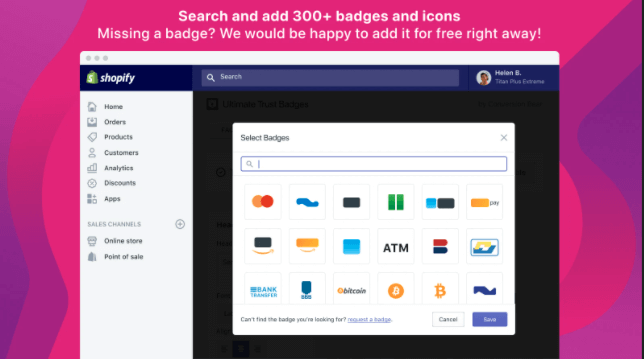 Customers are more confident to purchase if they trust the payment security. Thus, this app showcases free badges to inform a secure transaction.
You can easily find hundreds of trust badges that meet your needs: from currencies, banks to credit card providers. Also, you can adjust the badges so it looks right in your store.
The app is lightweight so it won't hurt your store's speed. Yet the best point is that it's all FREE.
Best Shopify apps to upsell & cross-sell
With these apps, your AOV (average order value) will be growing: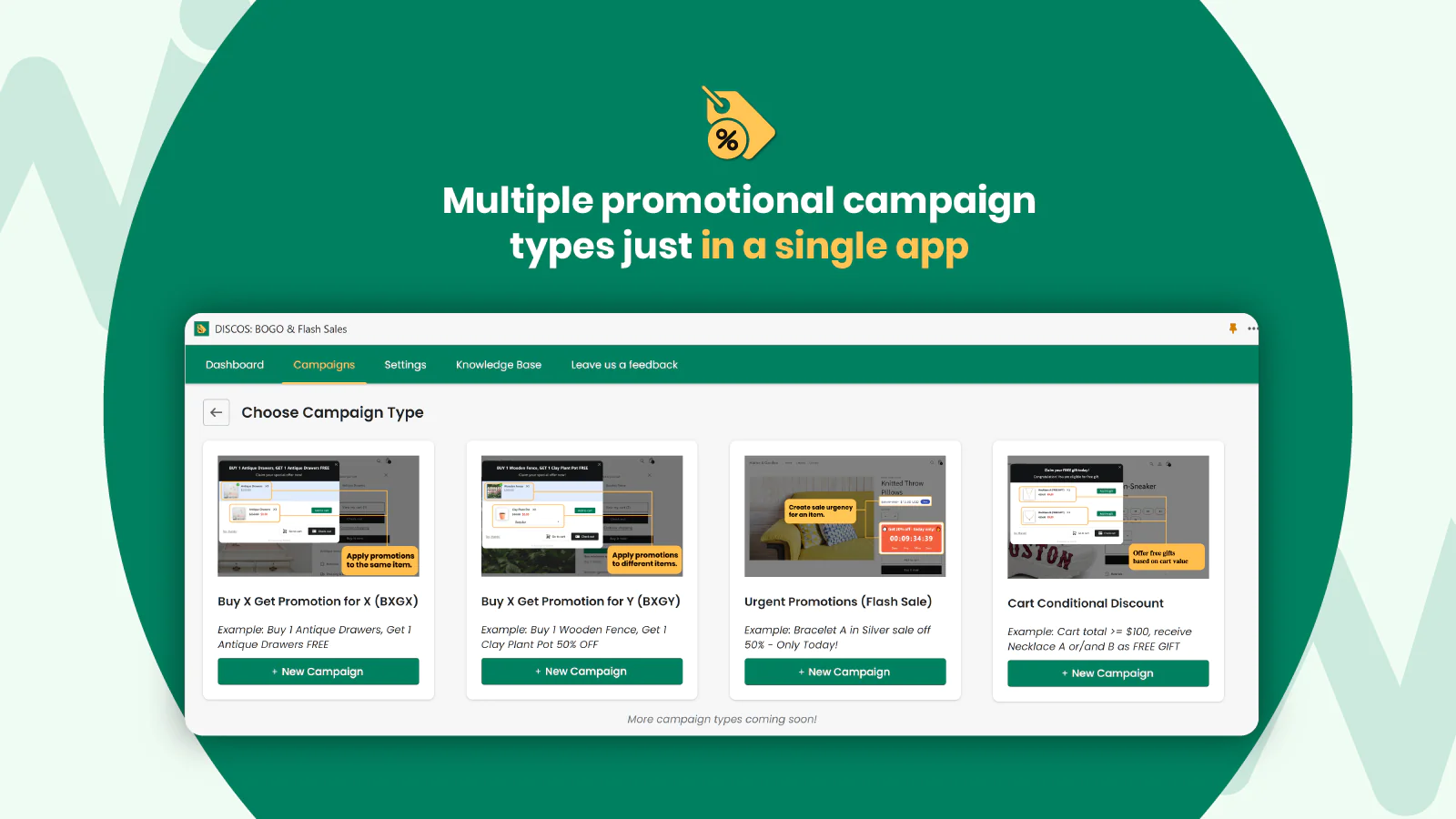 BOGO+ helps create discount campaigns to encourage your customers to purchase more with irresistible discounts, swiftly move them to checkout process and increase your AOV. This app provides a variety of promotion types:
BOGO with manual/auto add offers
Buy X Get Y with multi-quantity levels
Flash sale with countdown timer
Volume Discount
Gift with purchase
You can also make your promotions even more attractive to customers with customizable widgets (countdown timer, offer table, header banner, product badge). Plus, with a simple interface, you can launch multiple promotion campaigns in minutes.
Price: Subscription. Start from $9.85/month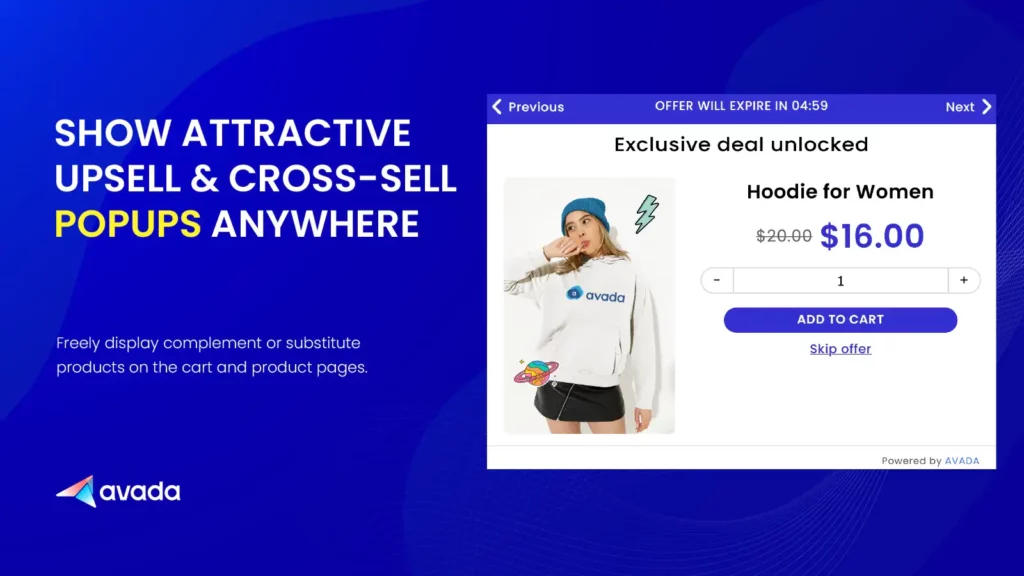 With Avada Upsell Cross Sell & Bundle, you have the entire chance to boost sale and maximize your the average value of orders with its various features:
Support upsell and cross sell solutions via popup display.
Show Upsell & Cross sell campaigns on Product and View cart pages.
Create unlimited offers with products and set different discount types.
Customizable widget for design (theme, text, color, and time).
7 available languages translated.
Set up a language for content according to your store.
Track impression and revenue improvements on the Overview report.
Highly responsive on any device.
Display Upsell and Cross Sell
But, the best part is, they offer a whole free plan for you to enjoy.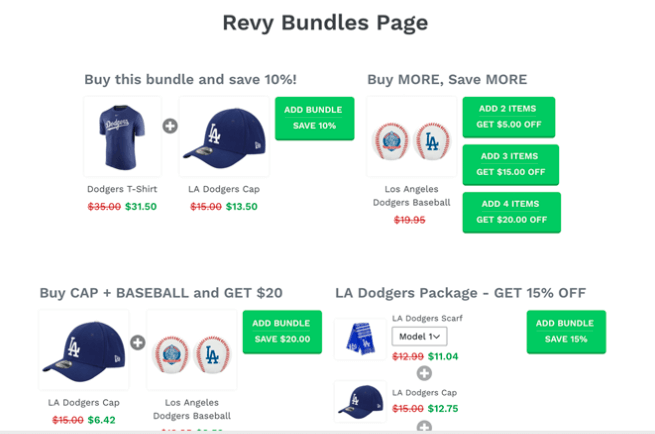 This app is all about setting product bundles and getting more items sold. It requires no coding while being highly customizable.
You can encourage your customers to:
Buy 2 products and get discount
Buy more, get more discounts
Buy product A, and buy product B by 50$
What's more? The app allows you to schedule huge events like Black Friday or Cyber Monday. Also, it has a lock button to prevent ordering while products are not in stock.
As for integration, their team claims that this tool works with all inventory apps & currency converters.
This tool's pricing plans start from $13.99/month.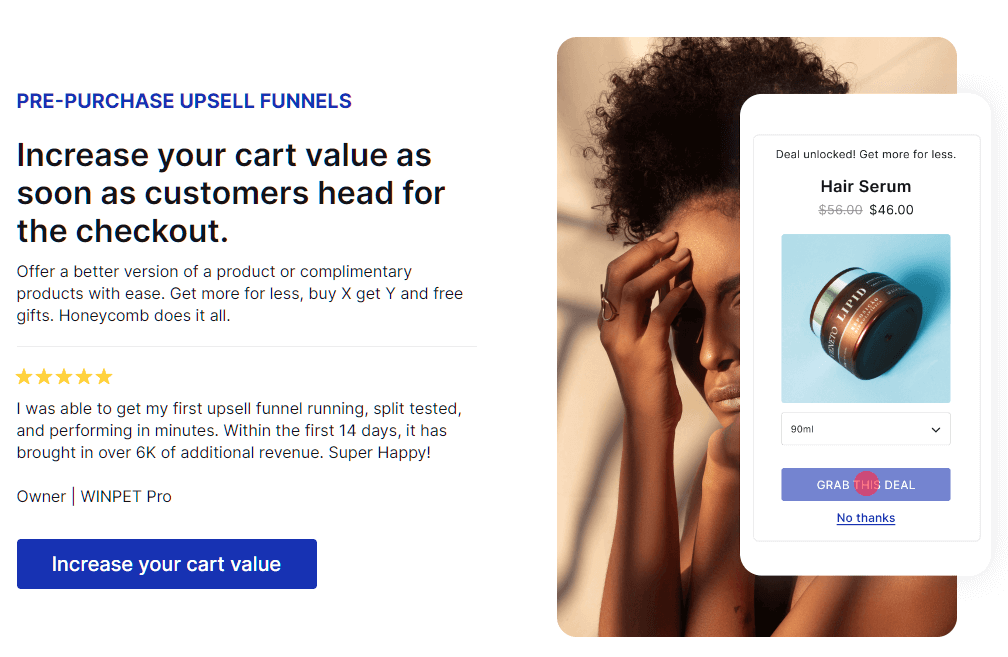 With Honeycomb, you will have many chances to upsell. It shows upsell offers on thank you page, cart page, checkout page and blog page, etc. Especially, the one-click-to-charge upsell feature in post-purchase is helpful to get the AOV higher.
Next, A/B split test tells you what works and what does not. Also, AI will lend you a hand to choose the right products to upsell.
The app offers full analytics for you to get ROI, AOV, Revenue metrics in a minute. And it's integrated with Facebook Pixels and Google Analytics to convert more powerfully.
You can make use of its basic feature for free with the limitation to 100 monthly funnel views. The more pricey plans start from $49.99/month.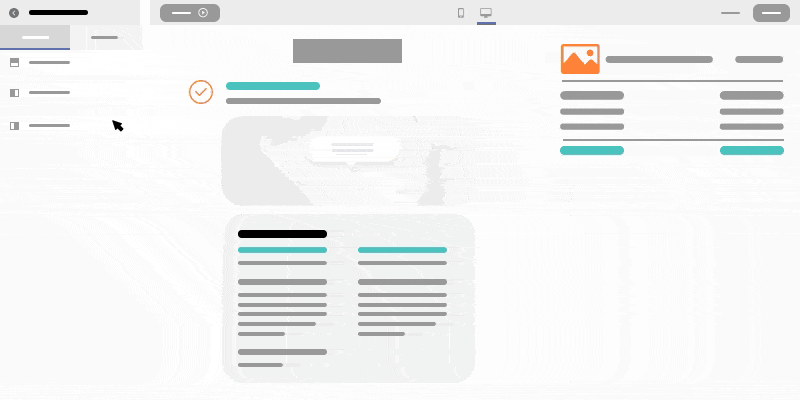 According to Reconvert, after buying, customers will be most likely to buy more or to accept other requests. Thus, they maximise upselling post-purchase. To be more detailed, on your thank-you page, you can drop & drag plenty of widgets such as:
Discount popups
Product recommendations upsell & cross-sell
Reorder button
One-click purchase upsell
Post-purchase survey
Order tracking
Reviews
Plus, users can customize different thank-you pages for different groups of customers. They are based on specific products, collection, language currency, product types, etc
The tool also gives you full analytics to understand CVR, CTR, etc. And customization is easy as you can choose templates or make your own from scratch.
They have four plans including a free one. The biggest plan costs $29.99/month.
Best Shopify apps for analytics & tracking
Every business has to go through trials & errors. These tools help you review your past performance effectively, thus, convert more and more every day.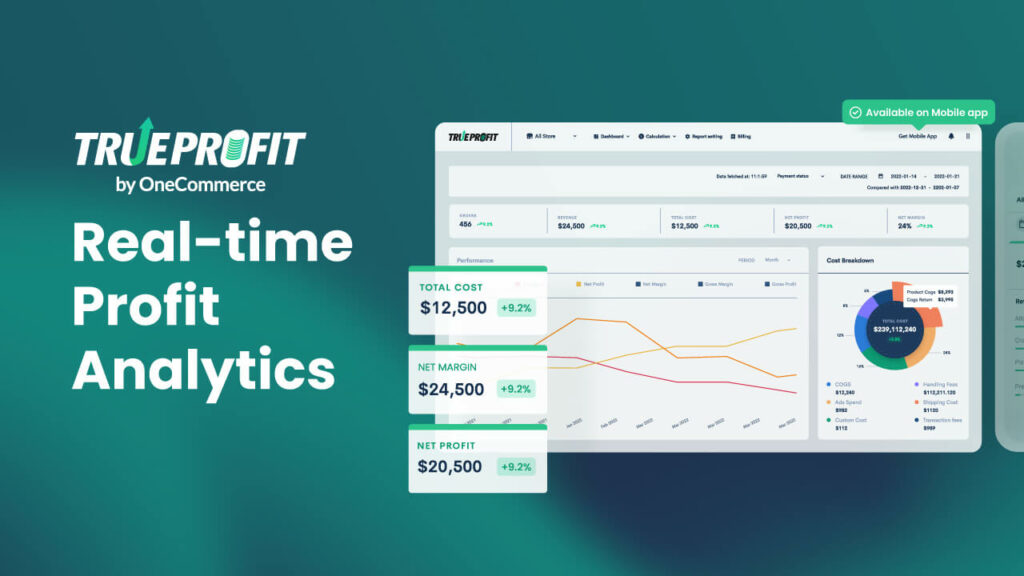 If you want to know your Shopify store's real-time profits and losses instantly, TrueProfit is worth a try. As a top 3 profit analytics solution, TrueProfit has empowered thousands of Shopify merchants to improve profit margins by making data-backed decisions.
TrueProfit automatically tracks all the metrics that matter to your business. This ranges from revenue, and net profit to average order value, profit per order, customer lifetime value, ROAS and more.
The app integrates with top ad channels (Google, Facebook, TikTok, etc.), shipping platforms (Shipo, ShipStation, Shipwire, etc.), payment gateways, and all possible data sources to give you the complete picture of your financial health. You can even dig down to the profit insights of a specific variant or order.
TrueProfit is also well-known for its in-depth customer analytics reports. By segmenting your customer lifetime value by country, traffic source, discount code, etc., you can know which customers are more profitable to focus on.
TrueProfit has three pricing plans, from $19.95 to $69 monthly. Each comes with a 14-day free trial.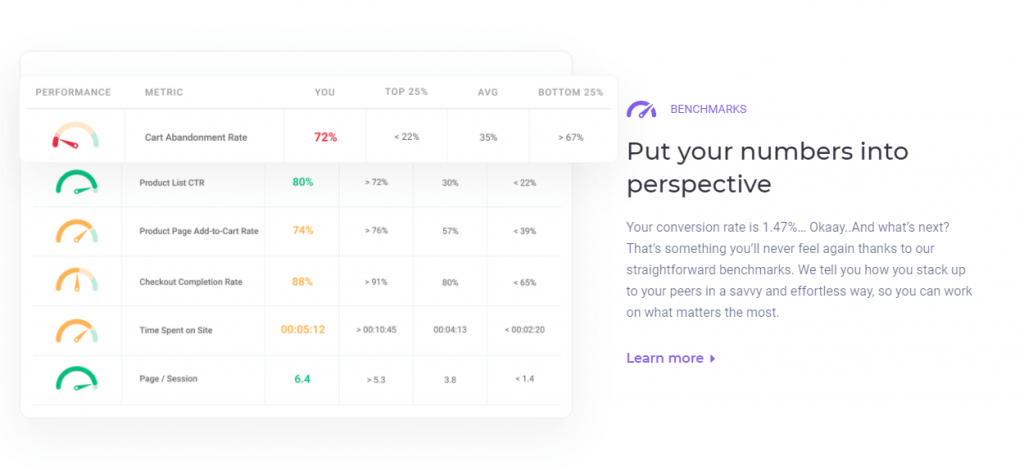 Conversific combines Shopify and Google Analytics data, gives you precious insights to make better decisions.
The tool provides an industry benchmark with stats on site performance, conversions, revenue and bounce rate. So you can see how your site is performing compared to your competitors.
Also, they collect the most prominent metrics in all business aspects from Sales, Marketing to Net profit, product. All data is well displayed in a user-friendly interface.
Conversific offers a free plan and three paid plans. The most expensive plan costs $199/month.
Reveal puts its effort to help you understand your customers.
Its Advanced Buying Behavior Segmentation (RFM) lets you define your accurate customer segmentation to focus on. Also, the tool automatically adds new data to your CRM, compares different customer segmentation, analyses their loyalty, & conducts feedback surveys.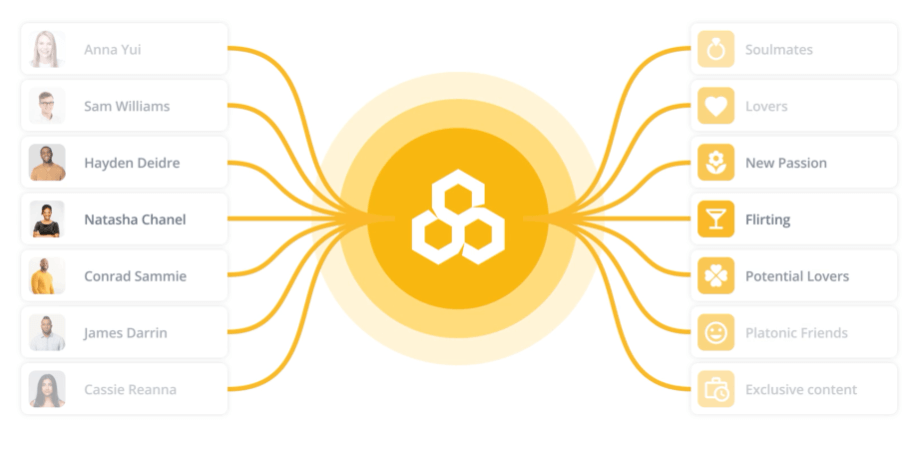 Thus, you can use this data for more personalised marketing campaigns. For example, use your insights for more personalised emails, or create lookalikes for Facebook ads.
Furthermore, the real-time product reports help you find out your best and your worst SKUs. So you can improve your product collections.
The tool is free with basic features. You should upgrade for tailor-made RFM segments, CRM & other advanced analyses. Their Grow plan costs $99/month.

Beprofit calculates profit accurately and gives data to track business metrics, lifetime profit & expenses.
You can overview all your key KPI's in just one dashboard. The board itself is fully customizable, thus, you can change all your store's numbers to your liking.
Next, the app is fully integrated with all popular ad platforms (Facebook, Google, TikTok, Pinterest, etc). Also, you can sync and import other important data (AliExpress, shipping costs, etc). Gather all info in one place so business owners can quickly get what's going on.
The app has four plans with the cost ranging from free to $150/month.
Best Shopify apps to advertise effectively
Save every penny of your ad campaigns by making them more effective with the help of these apps.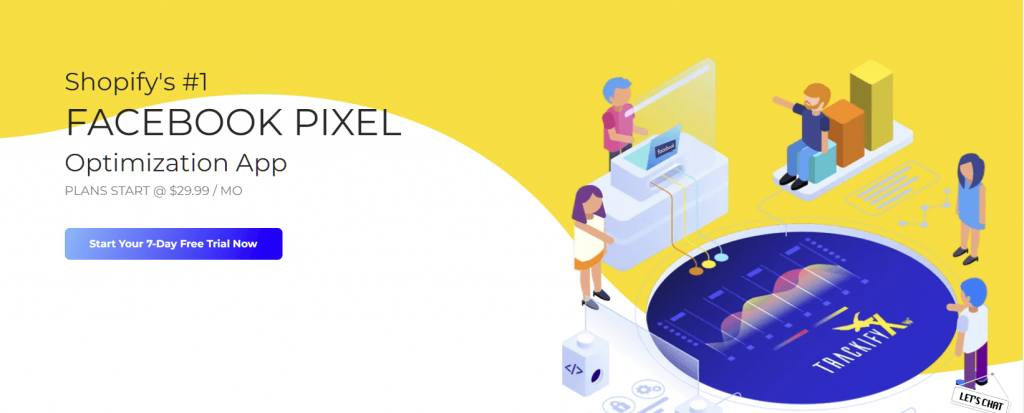 This app is seamlessly integrated with Facebook pixel with just one click. Now you can track all custom events in your pixels such as view category, view cart, lead, etc. Plus, the tool helps create precise lookalike audiences based on time, data, niche, collection, date.
The app has four plans. The cheapest one costs $29.99/month while the priciest one is $199.99/month.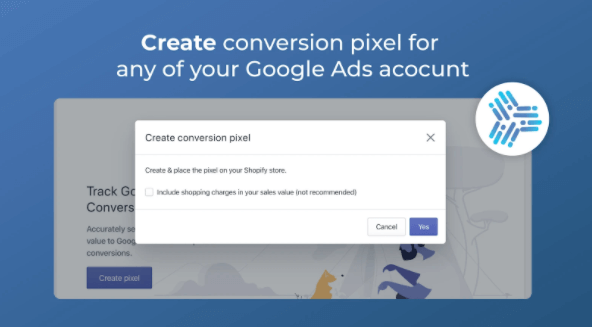 This app helps you integrate a conversion pixel for your Shopify store. From then, you can track your conversion performance effectively and create a better Google ads strategy.
Since the new Google ad pixel is hard to implement, this tool can save your life. It promises to get the pixel installed effortlessly and error-freely.
You have to spend $9.99/month for this app.
Best Shopify apps to SEO better
Get your store a higher search engines' rank and more traffic with these apps.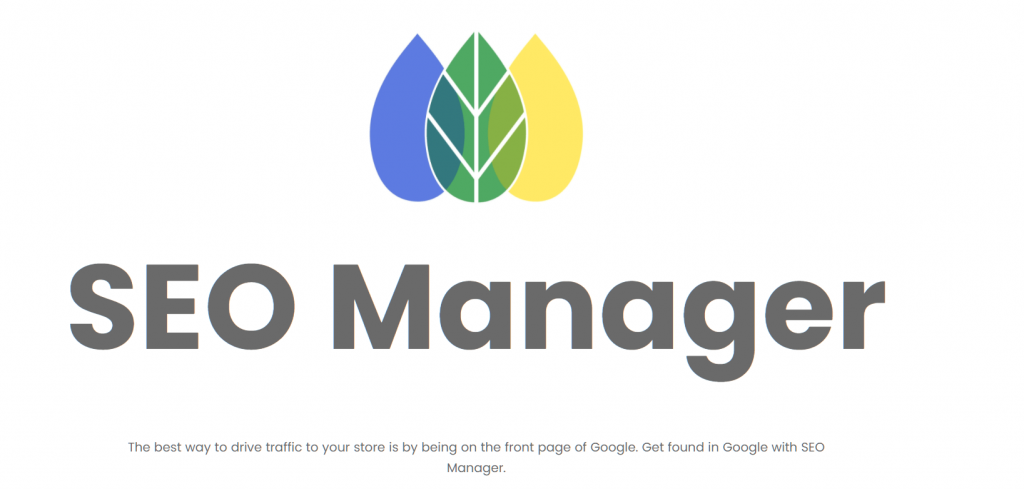 This tool has more than 20 features that make your SEO life easier. While lots of SEO practices require some coding knowledge, this tool will do the hard work for you.
Feature highlights:
Edit titles & meta descriptions
SEO issue scans
Keyword suggestions
Image ALT issues scan
Index/No index
Google speed integration
Google mobile-friendly test
Sitemap management
Structured data creation
The SEO manager charges you $20/month with a 7-day trial.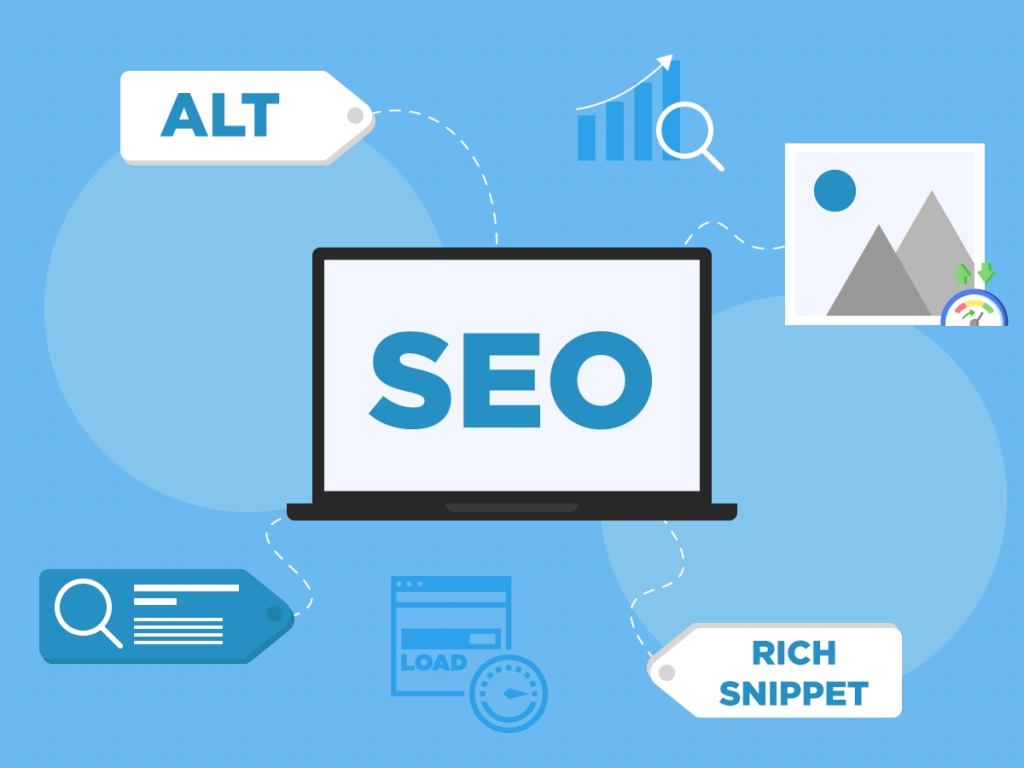 For eCommerce sites with lots of products, uploading photos manually is a hassle. A great image optimizer tool like Avada would make it much easier. It compresses photos automatically & optimizes alt tags to create SEO-friendly photos.
Avada also enables you to set rules to meta descriptions to create them automatically. This will save you tons of time.
Besides, it can create structured data & HTML sitemap, allow 404 redirects, and a lot of other SEO-helpful features as well.
Avada has a free plan and a pro plan costing $34.95/month.
Best Shopify apps for efficient Dropshipping
If you are about to start an eCommerce store for your dropship business, you should look up some Shopify dropshipping apps. These apps can cut the cost of operating and help you grow your business smoothly.
We have a dedicated blog for the Best Shopify apps for dropshipping. Check this out to find the best one for your store.
Best Shopify apps for POD
POD (print-on-demand) is trending right now. And a good Shopify POD app is helpful to deliver a great customer experience and operate fluently.
Here are our 10 best Shopify apps for POD where you may find your favorite POD app.
Best Shopify apps for smooth payments
As payment is the very last step before each sale is made, you do not want your customers to drop off at this step. These apps help transactions become easier and more professional.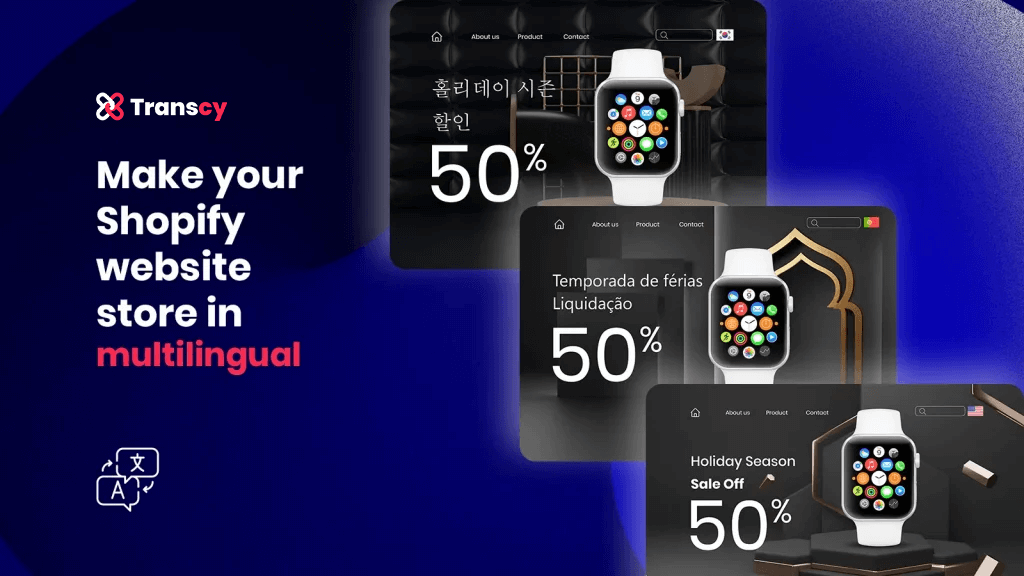 75% of customers prefer to shop in their native languages, that's why Transcy – Shopify translation app is launched.
Transcy – The ideal localization solution includes features that are essential for all sizes of businesses. It enables and supports multilingual translation of your Shopify store content, allowing you to reach a larger global audience.
It also converts 167 currencies based on the visitor's location and integrates with Shopify Payments on the checkout page to facilitate payment and increase conversion rates.
It added more advanced features to help your business to break down language barriers & expand more new international markets.
If you're looking for a tool to assist your store to handle both languages & currencies, Transcy from FireApps is the best option. Transcy now offers the Free plan available with basic functionality as well as 3 paid plans: Economy, Starter, and Essential which start from $9.90/month.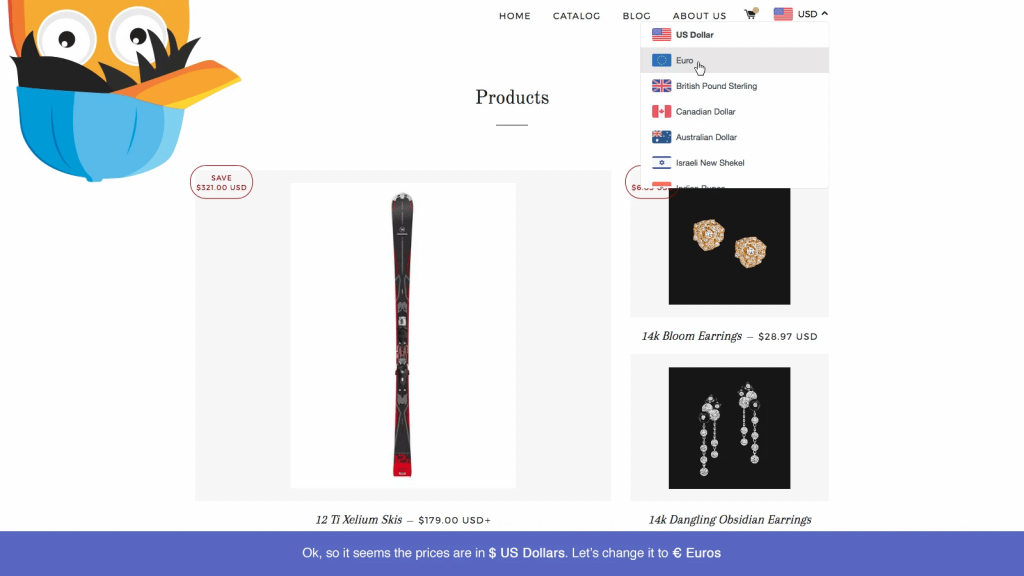 International shoppers will get frustrated if they need to convert currency all the time. This app helps prevent this scenario. As a result, they are gonna pay faster.
The app supports over 160+ currencies, even bitcoins. They upload the rate twice a day, and you can do it easily with a few clicks.
This tool has a free plan supporting 5 currencies, whereas the elite plan costs $9.95/month.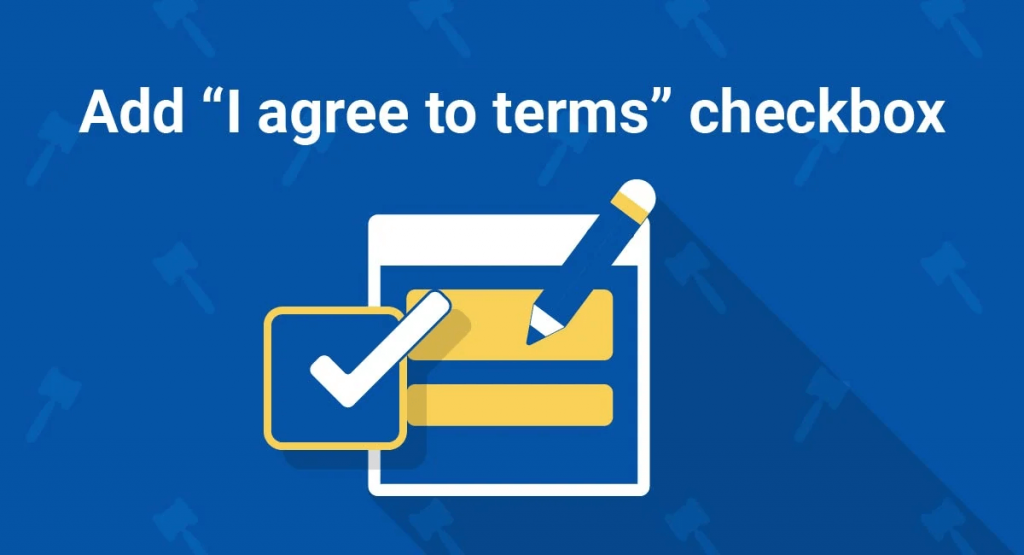 The terms & conditions checkbox protects your brand from customers' claims when in cases of return, pre-order or chargeback. This easy-to-use app will do the job perfectly.
Some noteworthy features:
Customised checkbox
Display customers' consent data in the order details.
Used for specific products and countries
Multiple links and policies support
Buy It Now buttons support
The app starts at $2.99/month. Otherwise, it offers a pay-as-you-plan with 10¢ per usage.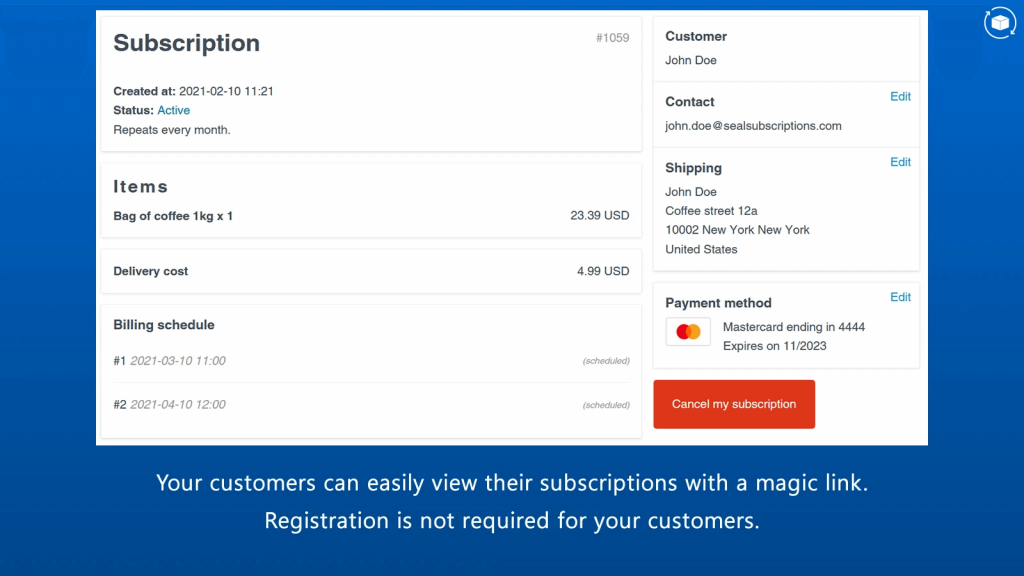 Seal subscription is essential for businesses with subscription payment plans such as gym, food delivery or software.
The app lets you auto-charge your members on a specific day of the week or month. All transactions are FREE. You can also apply discounts to boost sales.
Meanwhile, its advanced features enable you to customize shopping profiles, automatically swap products & recalculate shipping costs.
Plus, Seal's rich feature of inventory forecast, upcoming renewals view will make it easier to manage.
The tool has four plans from $0 to $20/month.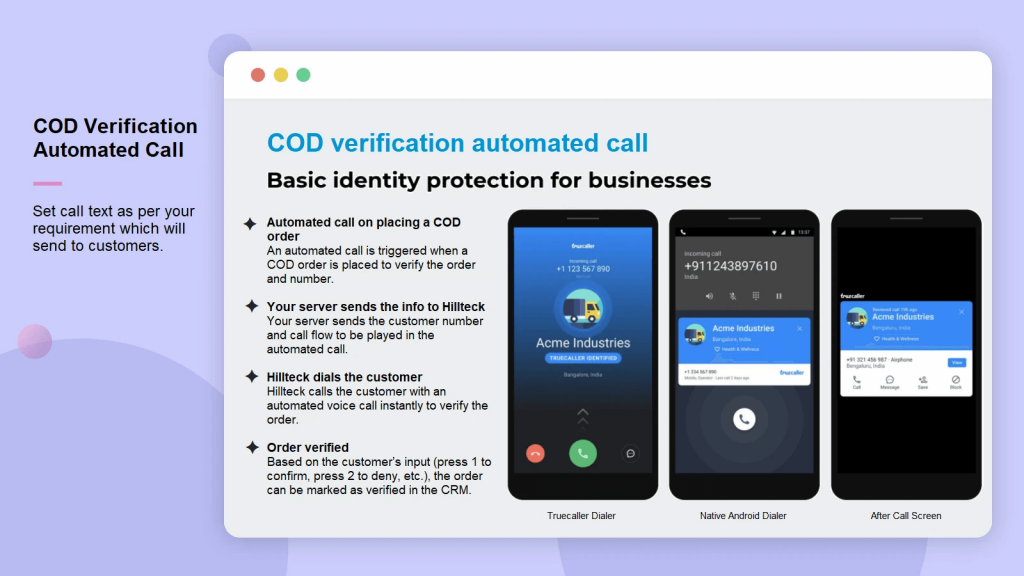 COD (cash-on-delivery) is still a common means of transaction for eCommerce. Yet it poses a threat of bogus orders and cancellations. This app uses automatic phone calls to make sure each order is legitimate. The order is confirmed based on what customers input (1 to confirm, 2 to deny), then it is placed in your CRM.
You can also keep track of your COD orders effortlessly in its smart dashboard along with useful analytics.
But here is the best thing. The app is 100% FREE.

With Invoice Falcon, store owners can generate tax compliant PDF invoices, receipts, packing slips in a minute.
Its beautiful templates let you create your desired documents easily with much flexibility. To be more specific, you can customise colours, add logos and links to fit your brand's image. Also, you can adjust payment terms, order numbers, discounts, etc in your invoices in no time.
When an order is placed, the app will automatically send an invoice email to your customers. Moreover, it has options for business invoicing and wholesale billing including tax validations, tax exemptions, commercial invoices with HS codes. And last but not least, it supports POS integration.
Invoice Falcon offers a business plan at $15/month. Otherwise, you can try its limited free option or the basic $9.99/month.
Newbie tips to find your best Shopify apps to increase sales
All of these apps we recommend are highly rated by Shopify users. Nevertheless, the best Shopify apps are the ones that help your business increase sales in reality. As a beginner, you should invest time in constant trials and errors to find your holy grails.
We have some newbie tips to help this journey a child's play:
Test your apps one by one. Analysing key statistics before and after using the app
Take good advantage of the support team
Make sure all of your apps are well integrated
Do not use too many apps as it will slow down your store.
That's it. If you have tried some of our aforementioned apps, tell us what you think. Also, if there are any other apps you would strongly recommend, leave them in the comment. Lots of our eCommerce readers will appreciate your review.