Everybody hates tedious paperwork. Thankfully, modernization, computers and automation now greatly help us deal with those white piles. For Shopify, store owners can utilize order printers that make the processes of creating, sending, printing invoices automated and effortless.
Let's find your best Shopify order printer within these simple steps:
Understand general features that order printers have to offer in our article
Decide what your business needs and your budget
Choose some apps matching your needs and budgets
What are a Shopify order printer app and its features?
An order printer helps Shopify store owners speed up the processes of creating, sending, printing invoices and other important documents such as packing slips, return forms, etc. As a result, businesses can provide customers with more seamless payment and delivery services. Moreover, thanks to automation, employees can boost their work proficiency and work precision.
There are many order printer apps in the Shopify stores, from free to paid. Each has different features suiting different commercial needs. However, they can be generally divided into these basic and advanced features.
Tips: when you research each app in our list, use our feature explanation following to understand the apps better.
Basic features of Shopify order printers
Fully customizable and easy-to-use templates: Provide you with drag-and-drop templates for a variety of PDF documents like invoices, packing slips, return forms, etc. Users can customize every part of the templates to fit their brand recognition.
Automatic invoice email: Automatically send invoices (and other documents) to your customers' emails when an order is received, fulfilled or paid.
Printing packing slips for partial shipments: Partial shipments are when all of the goods in an order need to be shipped in different boxes and at different times, thus, requires different packing slips for each package.
Bulk printing & downloading: save time exporting invoices and other documents.
Multi-currency support: invoices are sent in the same currency customers use when purchase.
Multi-language support: translate your invoices into many languages of your customers.
POS integration: manage invoices for both digital and brick-and-mortar stores in one unified system.
Draft orders: Create orders on your customer' behalf for the purpose of more flexible payment methods such as phone orders, pre-orders, etc.
Advanced features of Shopify order printers
More templates: for credit notes, proforma invoices, quotes and estimations.
Solutions for wholesale & B2B companies: tax-free invoices, display tax breakdown in invoices, capture your customer's VAT number
Serial invoices & barcodes: Add barcodes and serial numbers to invoices for better management and faster shipment packaging.
Copy invoices to Google Drive, Dropbox: for accountants to manage past invoices easily.
Tax & legislation-compliant invoices: All documents are compliant with accounting legislation in many countries
Tips: Request the customer support team if you need help designing unique invoices for your brand or include a specific feature that's not available yet.
Do you really need it?
Yes, unless you are running a niche business with a very narrowed target audience of only a few orders per month (less than 20, maybe). In this case, filling invoices and printing packing slips manually won't be much of a burden.
However, if you are expecting dozens of orders per month, a Shopify order printer app is totally worth your investment.
Also, some order printers apps are FREE. So improving your business at no cost, why not?
10 best Shopify order printers (free & paid)
Note: these Shopify order printers are generally sorted by prices (low-to-high) and features (basic-to-advanced) for you to choose faster.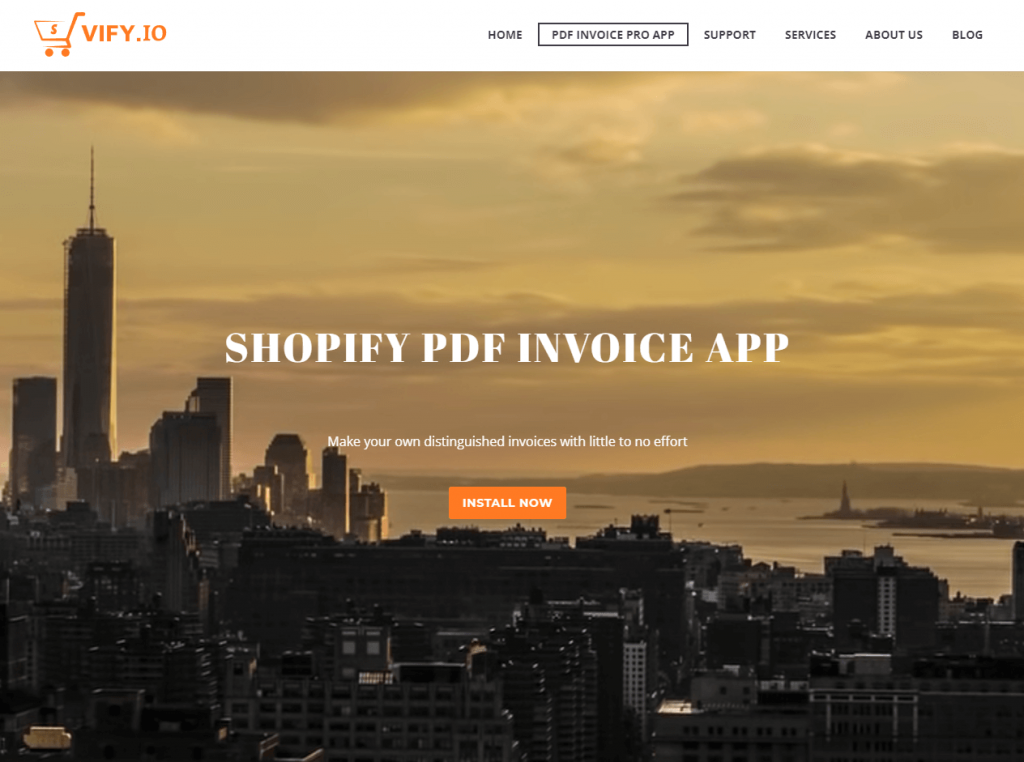 Order Printer by Vify offers all the basic features of other apps. Besides, it allows some more useful advanced features such as alternative packing slips with tracking information and tax invoice.
The tool is considered a fair option for its affordable premium plan and its truly user-friendly interface.
Feature highlights
Fully customize PDF invoices, packing slips and refunds.
Download and print these documents manually or in bulk.
Automatically send documents to your customers.
Download invoices from pages or emails.
Multi-language. Multi-currency.
Option for adding tracking information to packing slips.
Capture your customer's VAT number for tax invoices.
Work for both regular and draft orders.
Invoices for B2B wholesale and global orders.
Generate quotations & proforma.
POS & Metafield integrations.
Pricing
Free: up to 50 orders with customizable templates, email automation, POS support. No bulk print. Brand watermark included.
Starter: $8.99/month
Premium: $19.99/month
Ultimate: $69.99/month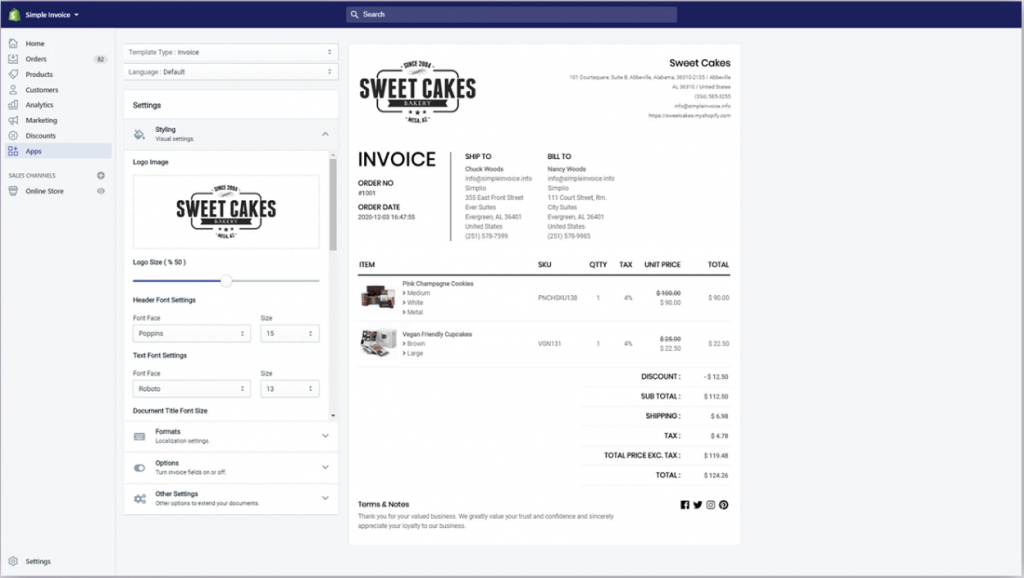 Simplio takes minimalism at its core. From its clean templates, one-minute setup to its comprehensive dashboard, everything is designed for your no-hassle experience.
On the other hand, the tool has lots of rich features. Besides the basic features of an order printer, Simplio lets you customize your invoices in HTML, sort invoices in serial numbers, add barcodes, and store them automatically on Google Drive or Dropbox.
Plus, the app is mobile-friendly so your customers can enjoy using it on both phones and computers.
Feature highlights
Modern and minimalistic template designs for invoices, credit notes, packing slips, return forms, quotes. Fully customizable.
Automatically or manually send invoices.
Multi-language. Multi-currency.
Tax-free invoices.
Add invoices to Google Drive, Dropbox, or your FTP server.
Download invoices from your storefront.
Barcode printing.
100% mobile-friendly.
Multi-store support.
HTML editor for invoices.
Serial invoices.
Tax-compliant invoices.
Pricing
FREE: up to 50 invoices/month with bulk print & download
PRO: $8.99/month
Premium: $12.99/month
Order printer pro handles all of your basic needs with an affordable price of $10/mo for the premium plan. With some simple setups, you can automatically send invoices, print packing slips for partial shipments and manage other tasks in no time.
Feature highlights
Download invoices from Shopify emails and websites.
Print documents in bulk or manually.
Create draft orders.
Print packing slips for particle shipments.
20+ language support.
100% customizable template designs using HTML, Liquid and CSS.
Various templates: Invoice, receipt, packing slip, returns form, quote, refund, credit note, commercial invoice, dropship purchase order template.
Multi-currency.
POS-integration.
Mobile-friendly.
Pricing:
Free: maximum 50 orders/month
Unlimited plan: $10/month: unlimited number of orders
4. Easy Invoice – ⭐ 5.0 (90+ reviews)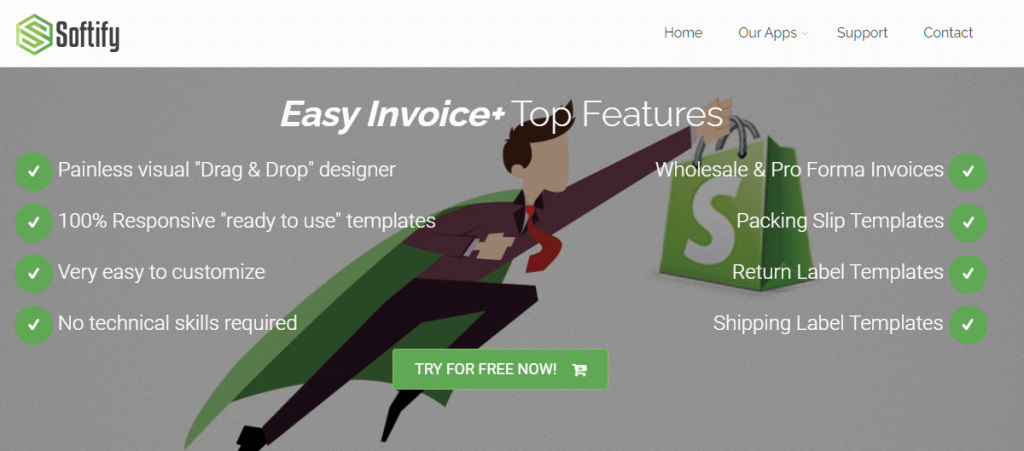 Easy Invoice is more on the pricey side, yet the app offers a powerful list of unique features. For example, you can use multi-currencies and multi-language at the same time, auto-upload invoices over FTP/SFTP, display multiple tax breakdowns on the invoices or send invoices via SMS.
They also have an enterprise plan for Shopify Plus stores guaranteeing ultimate customization.
Feature highlights
Create invoices, credit notes, packing slips, shipping labels, return forms. Send and print them automatically.
Customizable, beautiful templates for those documents.
Bulk print & bulk download.
Tax and legislation compliant.
Multi-language. Multi-currency.
Create draft order.
Serial invoice numbers.
Dedicated customization.
Copy invoices to Drive.
Print barcode 128 to your invoices.
Optimized for printers.
Pricing:
Free to install: $6.95/month based on usage
Basic: $12.95/month
Advanced: $29.95/month
Enterprise: $79.95/month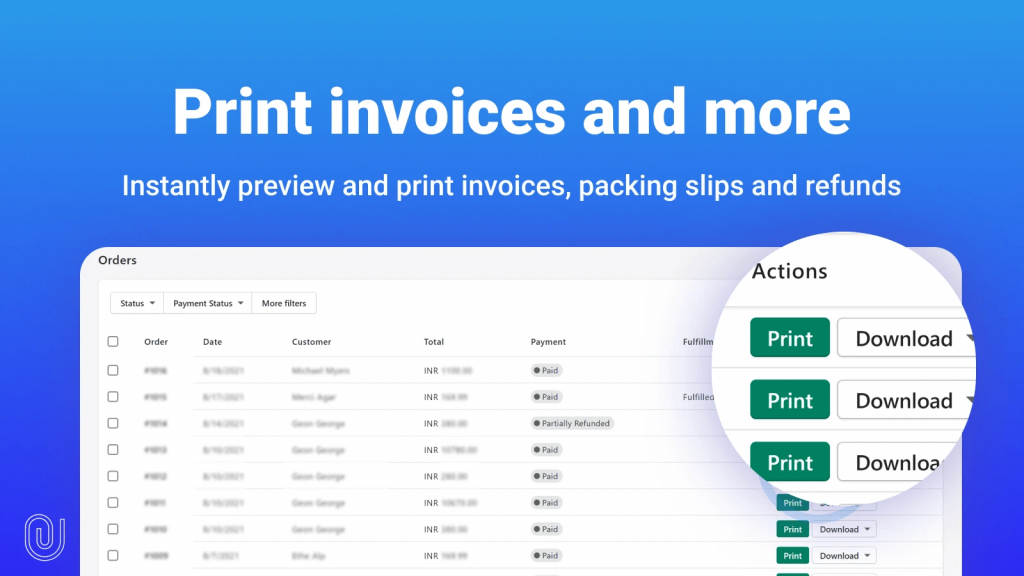 Final Invoice is an ultimately free app with just basic features. It's a perfect match for local, small store owners who crave simplicity.
Unlike many other apps when a free plan often comes with a limited number of orders, Final Invoice offers unlimited invoices. What's better? They do not include their own watermark anywhere on the documents as well. Thus, your brand will look as professional as it should be.
Highlight Features
Customize invoices & create packing slips and returns forms with beautiful templates.
Print & download emails and packing slips manually or in bulk.
Comprehensive and easy-to-use dashboard.
Multi-currency.
Automatically share invoices with your customers.
Pricing
FREE
Pro: $12.42/month
Premium: $41.58/month
Enterprise: $208.25/month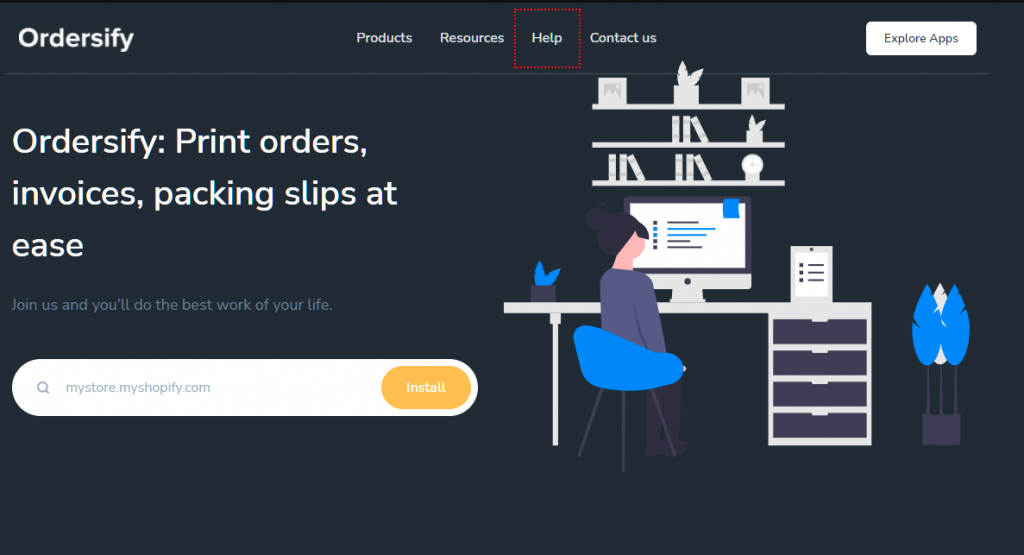 Ordersify highly focuses on customizations so that every store owner can have professional invoices highlighting their brand image.
Besides their basic and effective list of features, they also house a passionate customer success team to help you with further customizations. They can, for example, customize templates specifically for your brands, or deliver useful packing slips with barcodes to help pack faster.
Feature highlights
Download invoice links from pages or emails
Fully customize templates
Print packing slips for partial shipments
Multi-currency
10+ languages support
Download and print orders in bulk
POS integration
24/7 support
Pricing
Free: 5000 printing times limited
Professional: $8.99/month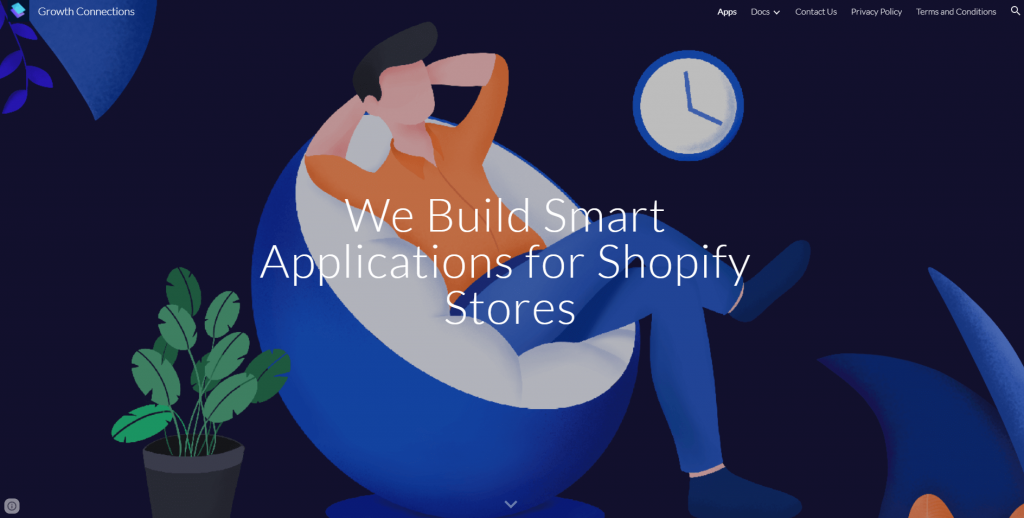 Invoice Browse delivers some unique and top-notch features to help you manage every order at ease.
It serially numbers invoices based on billing countries and order shipping. Also, a barcode 128 is included for more efficient packing and shipping. Plus, all invoices are automatically copied to your Google Drive, making it easier for accountants to manage data.
The tool strongly supports eCommerce owners with multi-store locations. A separated invoice system with its own numbering and templates matching the location's language is generated for each location. You can also create and export invoices for each POS store.
Finally, Invoice Browse has some helpful features for companies in EU countries such as AWB generation, integrations with popular EU accounting systems, and more.
Feature highlights
Advanced template-making using HTML code.
Change colour and logo template.
Automatically send invoices or add invoices download link in Shopify email templates.
Download unfulfilled orders in one PDF or Excel file.
Export & print invoices in bulk or manually.
Making credit notes or partial storno invoices.
Automatically create and export invoices for multiple Shopify POS locations.
AWB integration for EU companies.
Copy invoices to Google drive.
Override tax.
Multi-language support.
Pricing:
Free: unlimited invoices
Starter: $6.99/month
Professional: $12.99/month
Invoice Falcon offers a rich-in-feature premium plan with an attractive free plan with full access to invoices automation, bulk print & download. Small businesses with less than 50 orders/mo can still greatly benefit from the free plan.
Feature highlights
Automatically send invoices and other documents to your customer emails.
Create packing slips for partial shipments, PDF refund, credit notes, quotes, pro forma invoices.
Print & download invoices in bulk.
Automatically send payment reminders.
Download invoices from your Shopify page.
Tax-compliant invoices.
Multi-language. Multi-currency
All-in-one dashboard.
24/7 support.
Tax-compliant invoices.
Pricing:
FREE: up to 50 invoices/month. Automatically print and send invoices
Business: $15/month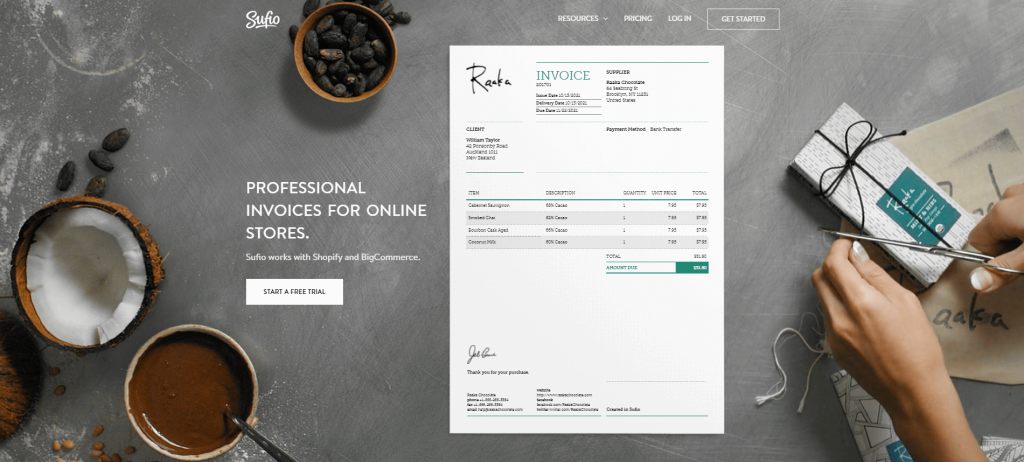 Sufio offers the ultimate invoice solution which is best for B2B businesses and large-scale companies.
They have verified accountants validated their invoices so as the invoices comply with regulations worldwide. Plus, B2B companies can access advanced features such as invoices for later payment, VAT numbers capture, commercial invoices, and tax exemption for EU companies.
Finally, store owners can benefit from its neat and professional templates to build better customer trust.
Feature highlights
Automatically create and send invoices to your customers.
Options for customers to pay later via bank transfer, credit card or COD for B2B needs.
Download invoices from the storefront.
Download and print invoices in bulk.
Capture & validate VAT numbers.
Automatically exempt tax for EU companies.
Commercial invoices with HS codes and Country of Origins.
Support various forms of documents: tax invoice, proforma invoice, receipt, credit note, proposal or quote, packing slip, purchase order.
Multicurrency.
30+ languages support.
POS integration.
Tax-compliant invoices.
Pricing
Basic: $19/month
Standard: $49/month
Premium: $129/month
Enterprise: $499/month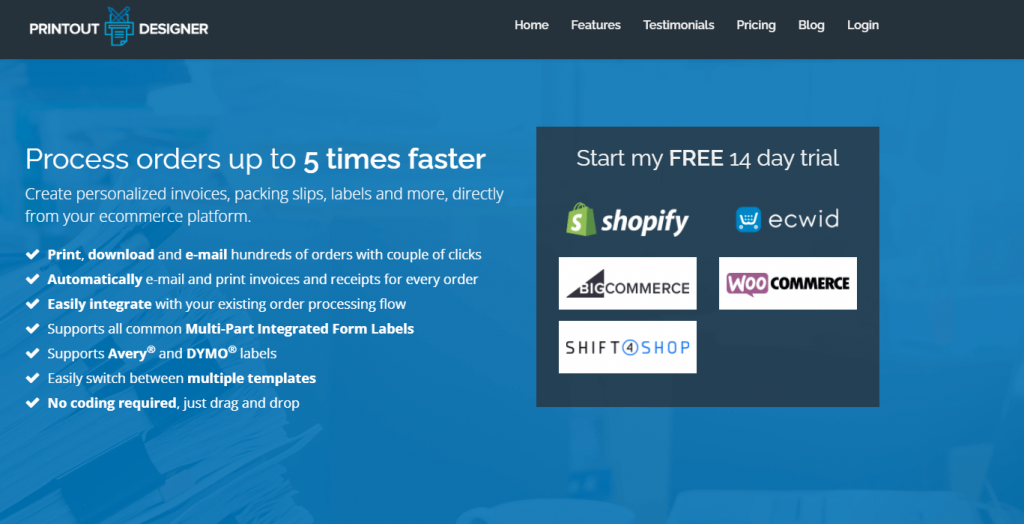 Printout designer has four different plans from $4.99 to $59.99 to fit all sizes of businesses. The tool offers users beautiful templates, bulk print and automation features that work seamlessly.
But most importantly, it provides store owners with superb support for all popular multipart integrated forms of labels as well as labels from Avery and Dymo. This gives store owners more flexibility in choosing the ideal label forms for their stores.
Feature highlights
Automatically send invoice emails.
Drag-and-drop templates for any form of documents. Easy to customize.
Bulk print & download invoices & packing slips.
Bulk print shipping labels, barcodes, Avery and DYMO labels.
Printer-friendly.
Pricing
Micro: $4.99/month
Starter: $9.99/month
Basic: $19.99/month
Professional: $59.99/month
It's time to find your best Shopify order printer
All of these order printers are highly rated by worldwide Shopify owners like you for their cost-effective solutions and dedicated customer support teams. Yet you have to actually try some of them to find your best match. We believe you can do it without difficulties.
Last but not least, please remember to leave a comment if you enjoy any of the apps above!