Page Builder
for
Vue Storefront
Simplify your Vue.js Storefront pages building process with a drag-and-drop page builder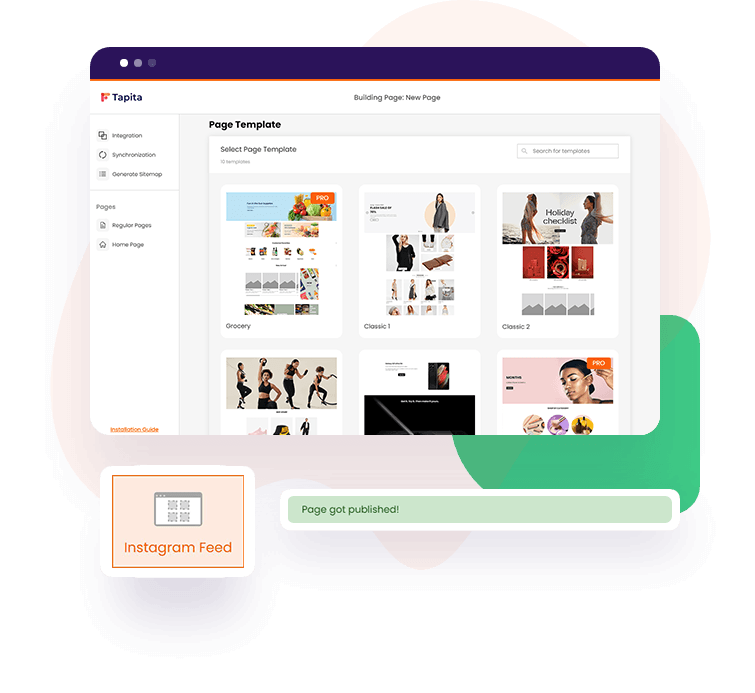 Vue Storefront is a lightning-fast frontend platform for headless commerce, which is compatible with many eCommerce platforms like Magento, Shopify, BigCommerce, and more.
The fastest way to build your Vue.js frontend
Easy preview & publish with instant change
One-click publish. No need to clear cache.
Save blocks for later use
Use our library of beautiful block templates or save your own blocks for repetitive use.
Device-specific styling
Style sections and elements specifically for different screen sizes to make sure your pages are all responsive and mobile-friendly.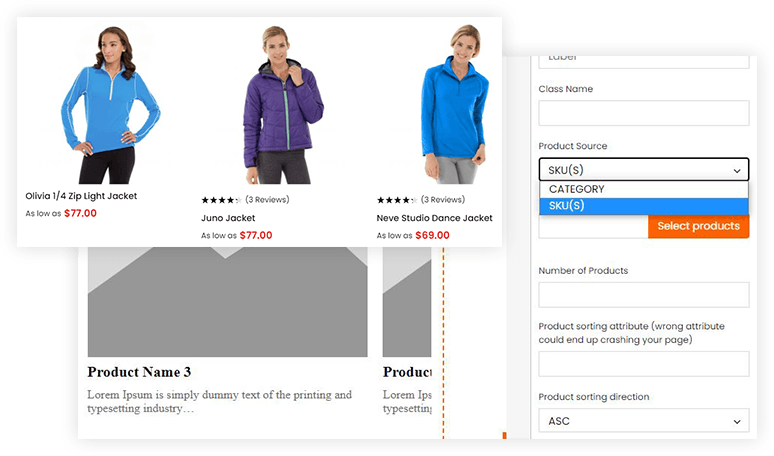 Synchronize Magento catalog
Product & Category elements allow you to pull catalog data from your Magento site into the pages.
Optimize for SEO & speed
Easily optimize meta titles, meta descriptions, and image "alt" tag for every page.
Also, all below-the-fold images are lazy-loaded by default to achieve faster page speed.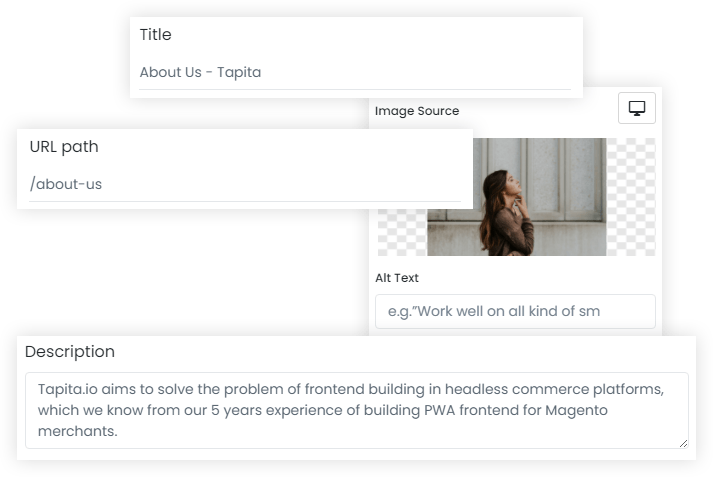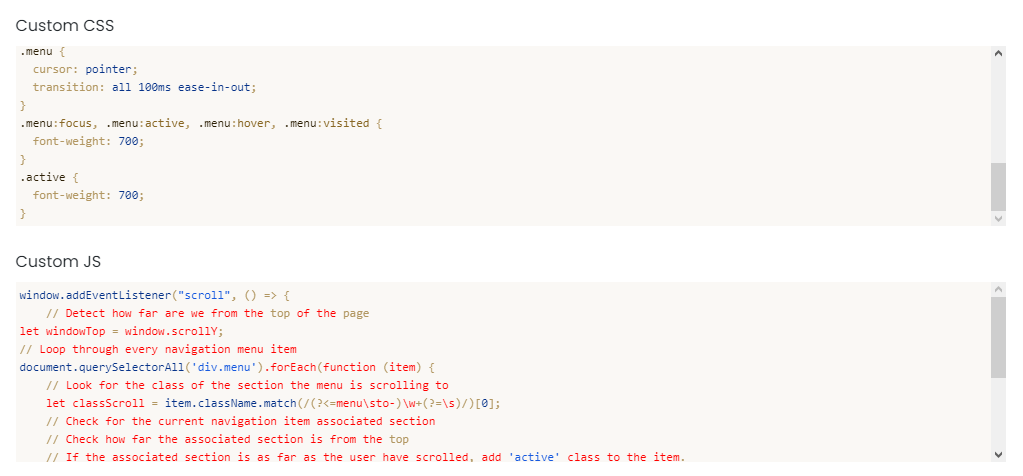 Dev-friendly
Technical members can insert custom CSS or JS code into the pages to enrich UI/UX of the website.
Beautiful pages
is one-click away
Start transforming your storefront with Tapita Page Builder now!