Page Builder
for
ScandiPWA
Simplify your ScandiPWA frontend building process with a drag-and-drop page builder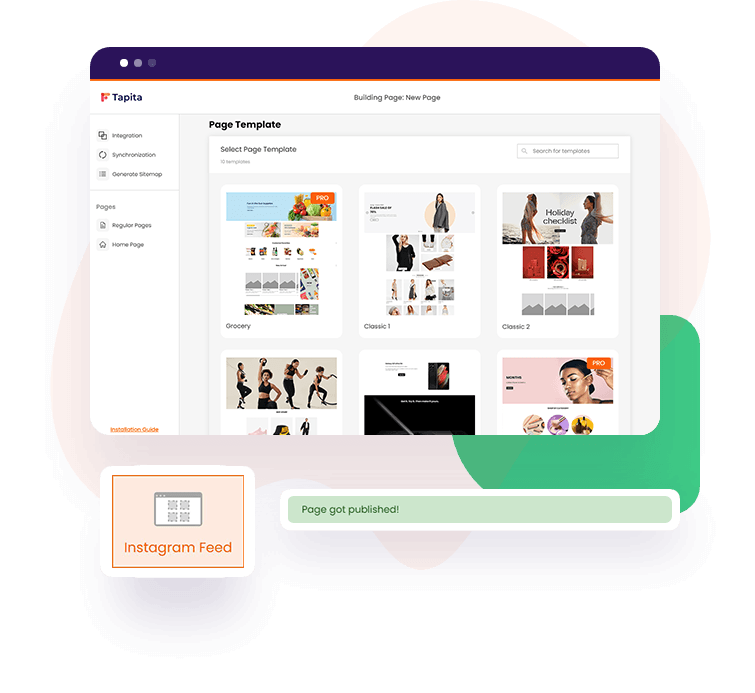 ScandiPWA is a free and open source PWA theme for Magento. It is the fastest way to get ready-to-use PWA for any Magento store.
The fastest way to build your ScandiPWA frontend
No coding knowledge required
Simply drag and drop page elements to build your desired layout or choose from our 40+ pre-built templates
Less effort
Spend less time on the frontend development process and focus on more important things
Reduce cost
Less effort means you can save thousands of dollars for long developers hours to build your storefronts
Easy preview & publish with instant change
One-click publish. No need to clear cache.
Save blocks for later use
Use our library of beautiful block templates or save your own blocks for repetitive use.
Device-specific styling
Style sections and elements specifically for different screen sizes to make sure your pages are all responsive and mobile-friendly.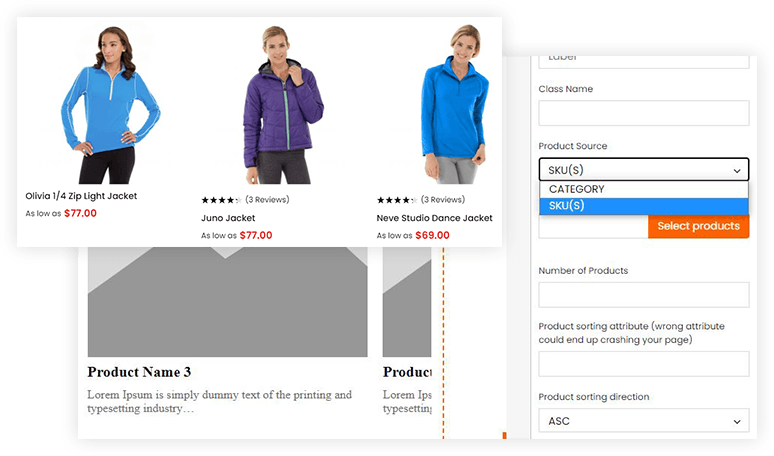 Synchronize Magento catalog
Product & Category elements allow you to pull catalog data from your Magento site into the pages.
Optimize for SEO & speed
Easily optimize meta titles, meta descriptions, and image "alt" tag for every page.
Also, all below-the-fold images are lazy-loaded by default to achieve faster page speed.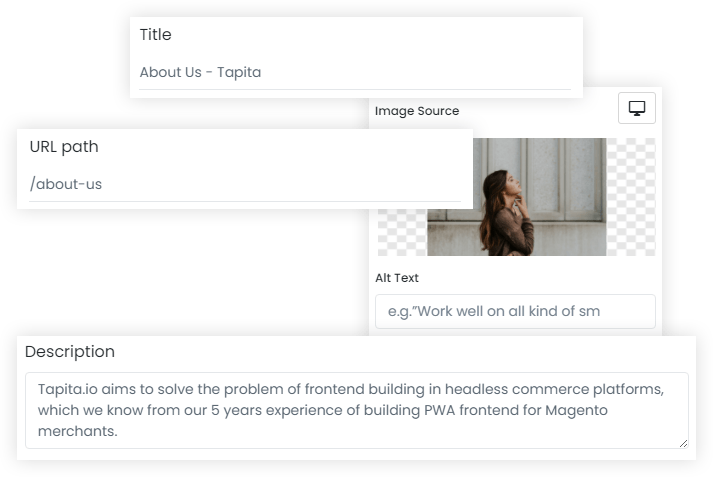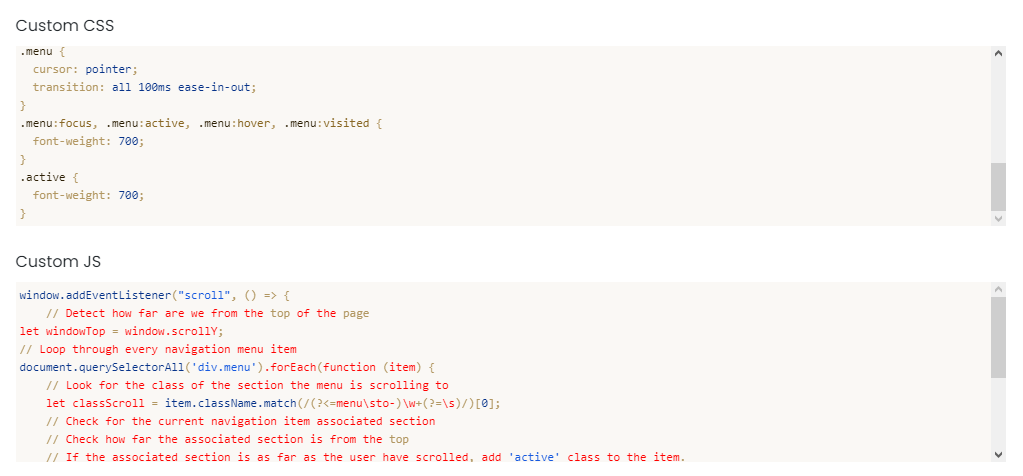 Dev-friendly
Technical members can insert custom CSS or JS code into the pages to enrich UI/UX of the website.
Beautiful pages
is one-click away
Start transforming your storefront with Tapita Page Builder now!