Besides the default fonts in Tapita page builder, you can add custom fonts to fit your website theme and your needs.
This article will guide you how to add Google Fonts into Tapita page builder.
1. Pick a Google Font
Go to https://fonts.google.com/ and search for the font family that you like.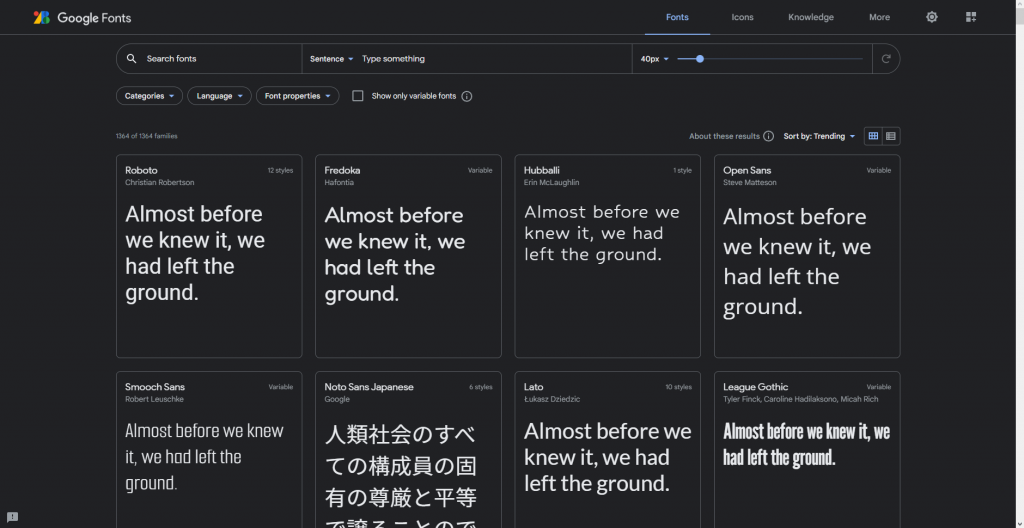 Let's choose a font named "Sansita Swashed", for example: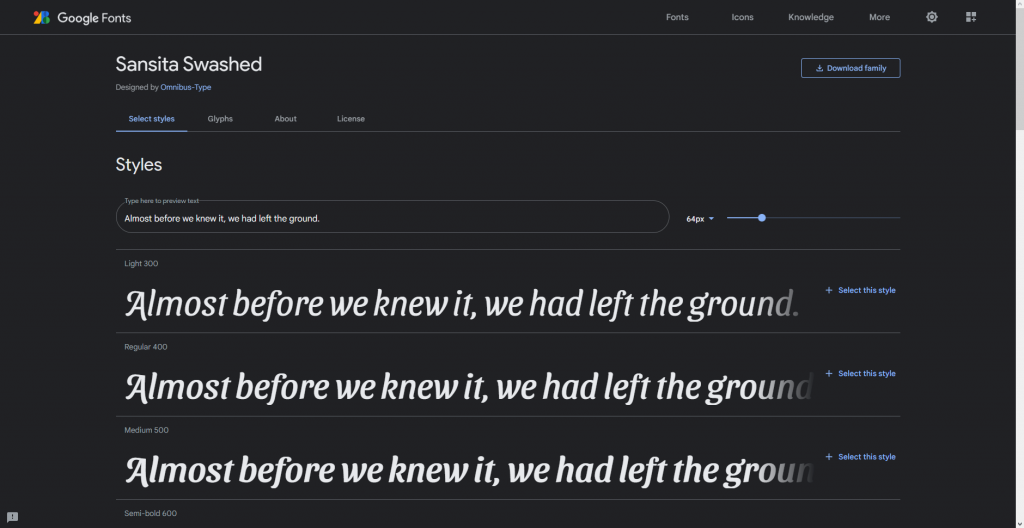 Notice that this font family has multiple styles. You can select only the styles that you want to include, or select all styles depending on your needs. Just click "Select this style" beside each style.
After selecting the styles, click the "View your selected families" button on the upper right corner.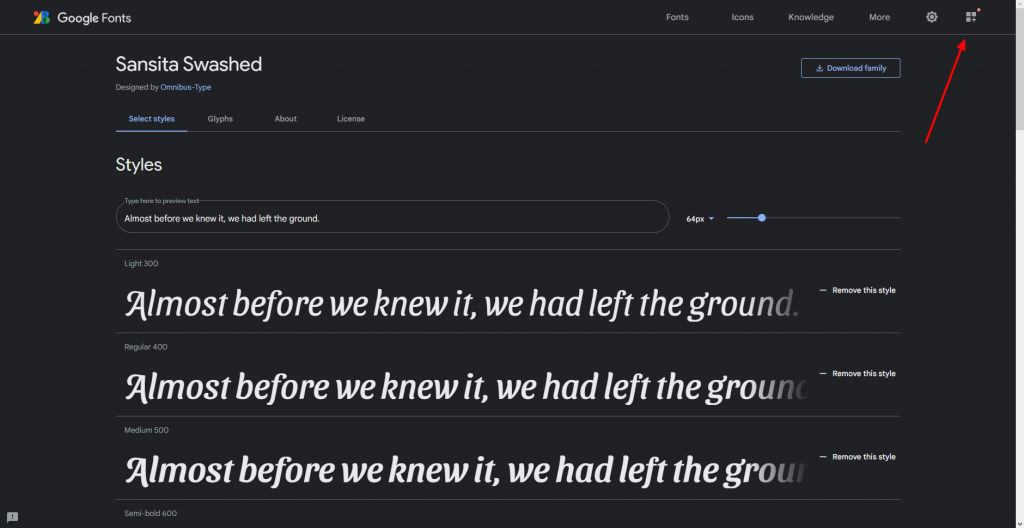 Under "Use on the web" section, select @import. Copy the code inside the <style> tag.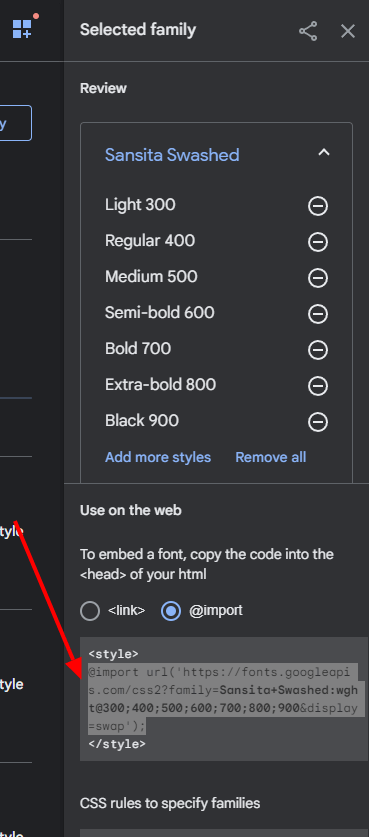 2. Import the font into Tapita
Paste the code above in your Tapita dashboard > Page Settings > Custom CSS. Then click Save.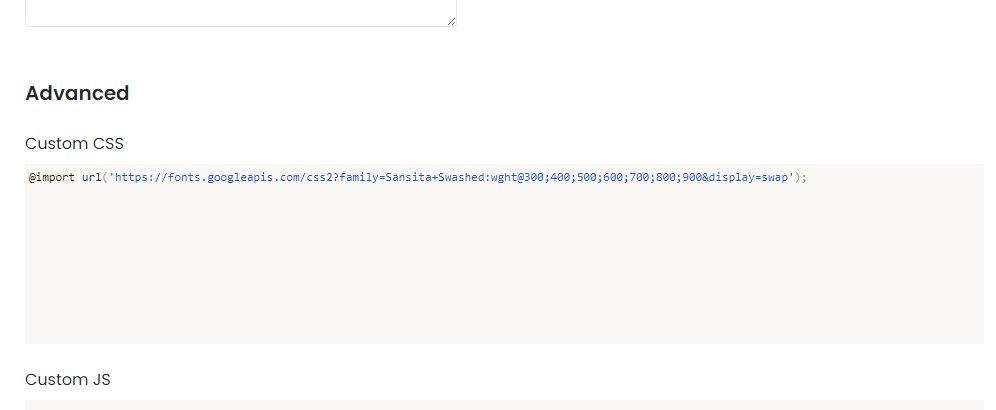 To use the imported font on an element, go to the element's Typography and change Font to the exact name of the imported font.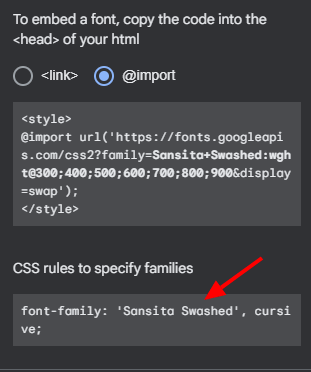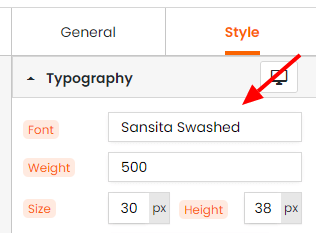 *Note: the font style may not reflect correctly inside the page builder dashboard.
Click Preview to check if the style is imported successfully.